Dr Disrespect Plays an Entire Call of Duty: Warzone Game in a Texture-Less Verdansk
Published 03/22/2021, 2:41 PM EDT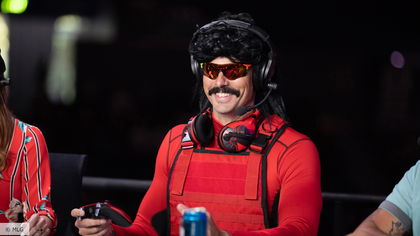 ---
---
It seems like Dr Disrespect has 99 problems and Call of Duty Warzone is not one of them but the cause of all of them. The streamer faced a hellish number of stream snipers during the recent $5000 Fanduel Warzone Challenge. But it wasn't just the players that caused him headaches; it looks like the game has left Doc for dead after he had to endure an entire game on Verdansk without textures.
ADVERTISEMENT
Article continues below this ad
ADVERTISEMENT
Article continues below this ad
Dr Disrespect plays without textures on Verdansk
The game started normally, with the map rendering while he was dropping at Superstore. But when Doc landed outside of Superstore, the game stopped loading the textures. Players face this issue at times when the texture rendering is sluggish. But for Dr DisRespect, the textures never properly loaded even after he had entered the store. The entire store had no floors or walls with just some boxes loading on the screen.
Doc was ambushed at the start itself, which led to him entering the Gulag at the very beginning of the game. Viewers expected the textures to load inside the Gulag, but that was not the case. But there was an advantage here for Doc; he could see through everything.
While waiting for his turn, he could see the players fighting and hiding behind walls. When it was finally his turn to fight, Doc easily killed his opponent as he could see him hiding behind boxes.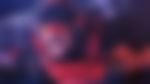 Textures never came back, even after Gulag
ADVERTISEMENT
Article continues below this ad
Fans expecting to see normal graphics after Doc returned from the Gulag were disappointed to find out that the situation hadn't changed. Viewers could still see all the buildings and the floor taking irregular shapes with no detail, shadows or reflections. It was almost amazing to see Doc climb stairs without being able to see the ground properly.
It was also amazing to see him compete for 2 more minutes in the game. But he got ambushed for the second time, and this time he was out of the game. Doc stayed quiet for the entire game and didn't even address the lack of textures. He finally opened his mouth to address a donation from a viewer who thanked the streamer for playing Warzone, even though he probably didn't enjoy playing it anymore.
It was pretty shambolic to see a game of the highest standards have glitches and graphical issues like this in front of thousands. Hopefully, the studio will fixe these issues soon or run the risk of losing a streamer like Dr Disrespect.
ADVERTISEMENT
Article continues below this ad