Dr Disrespect Praises NoPixel GTA RP Server After Watching xQc's Stream
Published 03/21/2021, 12:36 PM EDT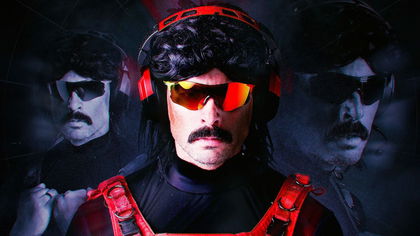 ---
---
Dr Disrespect, a character created and portrayed magnificently by Herschel "Guy" Beahm IV, is one of the brashest, funniest and extreme characters in the streaming world. This loud-mouthed and hilarious streamer is certainly one of the favorites in the streaming community. We often see him ranting and ridiculing something or the other, but this time around he had some kind words.
ADVERTISEMENT
Article continues below this ad
Even though Doc has never been part of any Grand Theft Auto Online roleplay server, he did catch some of xQc's stream which he looks to have enjoyed.
ADVERTISEMENT
Article continues below this ad
Dr Disrespect shows admiration for NoPixel
In a recent tweet, Doc talked about his experience of watching the NoPixel GTA RP server on xQc's stream. Even though he admitted that he did not know what was going on, he found it very addictive.
He praised the voice acting in the game mode, and the variety of characters interconnected in the storyline. Along with that, he also wished that someone would do a show that would recap the storylines of roleplay servers for others to catch up on.
Most people would know that xQc recently joined the NoPixel 3.0 server again after getting banned for the second time. His character of Jean Paul is one of the funniest parts of the server with his various shenanigans that lead him to get arrested. He got banned for breaking various guidelines of the NoPixel server.
Watching @xQc's GTA RP stream, trying to understand whats going on.

It's kind of addicting to watch.

The talent of the voice acting and different characters and how it all thrives in real time….. solid.

There's gotta be some GTA RP show that keeps people up to date with it.

— Dr Disrespect (@drdisrespect) March 20, 2021
The NoPixel server
The GTA Online experience has boomed from races, contracts, and heists with the inception of roleplay servers. These servers involve a story that the players have to follow, hence it is imperative that they follow the server's rules.
ADVERTISEMENT
Article continues below this ad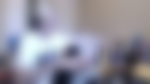 In the NoPixel server, streamers such as xQc, Valkyrae, Sykkuno and many more are part of the game's story. Each one of these streamers has a background and a certain role to play. But the server can only have 32 players at a particular time with over 3000 streamers registered on it.
It will be very fun for someone like Dr Disrespect to join any GTA RP server. Although most of the time he only plays Battle Royale and FPS games like Call of Duty Warzone and Valorant, it would be interesting to see him join a server. His character roleplaying with other streamers will be a sight to behold for his legion of fans.
ADVERTISEMENT
Article continues below this ad