Dr Disrespect Roasts Nickmercs, TimTheTatman, and Cloakzy When Asked if He Would Fight Them; Refuses to Comment on Fighting UFC Fighter Sean O'Malley
Published 04/21/2021, 5:20 AM EDT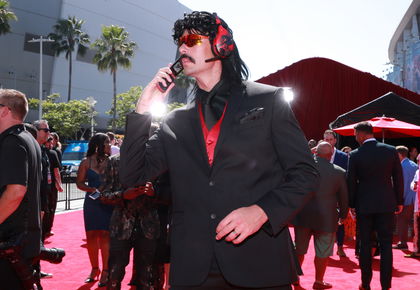 ---
---
Prominent YouTuber Jake Paul recently knocked out retired UFC star Ben Askren in a highly anticipated boxing match. This has not only led to a plethora of speculations about his next opponent, but other internet celebrities trying to promote themselves as fighters. These include the likes of Dr Disrespect, Nickmercs, and TimTheTatman, among others.
ADVERTISEMENT
Article continues below this ad
Over the years of his streaming career, Dr Disrespect has popularized himself as an aggressive individual. He constantly talks about 'Violence, Speed, and Momentum' in front of his viewers, and accordingly, brags about his combat skills outside games.
While playing Call of Duty Warzone with CouRage and Zlaner, Dr Disrespect opened up on the possibility of him fighting Nickmercs, Cloakzy or TimTheTatman. True to his nature, the Two Time heavily roasted his friends and former fellow Twitch streamers.
ADVERTISEMENT
Article continues below this ad
Dr Disrespect believes a fight with Nickmercs, Cloakzy or TimTheTatman wouldn't even be close
CouRage asked Doc about a potential fight between him and TimTheTatman. Doc already has a long history of roasting TimTheTatman, and he didn't miss the opportunity to do the same this time too.
"That wouldn't even be close," said Dr Disrespect. As per Doc, Nickmercs is not a dangerous fight for him either. Apparently, the FaZe Clan's content creator does not have the desired footwork to beat him in a fight.
"I don't know if he can dance with the Two-Time!"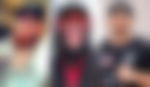 Lastly, CouRage asked if Cloakzy has what it takes to take on Dr Disrespect. Unsurprisingly, Doc claimed that Cloakzy hardly makes it out of his gaming chair. As a result, it is unlikely that he has the movement and flexibility to put on a show.
"Well, now you're just getting ridiculous. Hey Cloakzy, you never know man! Like I haven't seen him outside of his gaming chair, ever," said the Call of Duty veteran as Zlaner and CouRage burst into laughter.
Doc appreciates Sean O' Malley's fighting style
After ridiculing three Twitch streamers, Dr Disrespect talked about popular UFC fighter Sean O' Malley who was seen hanging out with the Paul brothers after the Jake Paul vs Ben Askren fight and is one of the most talked-about prospects in the MMA community.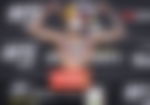 Time and again, Doc has showcased his interest in combat sports. It comes as no surprise he was well aware of Sean O' Malley's fighting style and weight class.
ADVERTISEMENT
Article continues below this ad
"I mean he's a pro-UFC fighter man. Like, and he's fluid and athletic and strikes with those kicks, I like his style by the way. I like them a lot."
Doc refused to comment on a fight with Sean O' Malley. The streamer certainly recognizes his professional skill-set and respects it. However, it was still great to hear his hilarious takes on fighting Nickmercs, TimTheTatman, and Cloakzy.
ADVERTISEMENT
Article continues below this ad