Dr Disrespect Shares Montage of His Hilarious Warzone Voice Com Conversations
Published 02/07/2021, 4:16 AM EST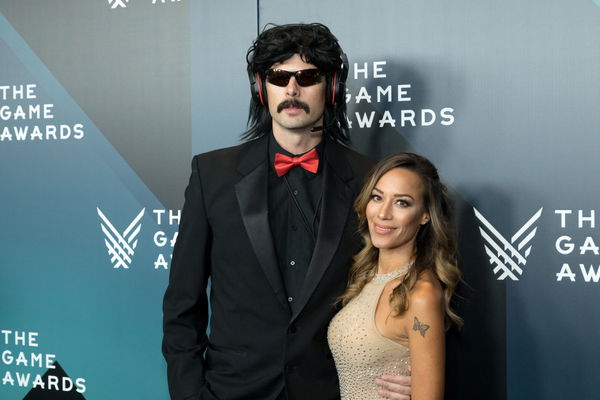 ---
---
Just recently, YouTube Gaming streamer Dr Disrespect was talking about how he was the most stream sniped creator. 'Two Time' shared various views on how he felt about being the victim of such acts. Sometimes, Doc is annoyed by all the players wanting to kill him. However, other times, he takes it as a sign of respect.
ADVERTISEMENT
Article continues below this ad
After talking about it in length, Doc felt it was time to lighten the mood. Therefore, the Call of Duty veteran recently posted a clip on his Twitter account. The clip was a montage of all the times his stream snipers spoke to him in Call of Duty Warzone using the comms.
ADVERTISEMENT
Article continues below this ad
Dr Disrespect can't seem to avoid the monitor jokes
Ever since Doc tweeted about his new gaming setup having 3 state-of-the-art 1ms monitors, his fans have been having a great time taunting him about it. Doc also has a few laughs whenever someone brings that up. In fact, he chose a similar clip to start off his montage and set the tone for the others. As soon as Dr Disrespect killed the first player, they yelled, "stupid fourth monitor." Doc has a quick chuckle before he went on to kill the next person. In one of his later games, he met the same person again. This time, he said, "I need a fifth monitor."
It looks like no amount of monitors will help players best the GOAT of Call of Duty Warzone. Doc just shreds through his opponents as he has a laugh when they complain on comms.
"It feels good, baby" – Doc on killing stream snipers
Some people consider it an honor when they die from the bullets of the 'Two Time' himself. One of these people told Doc he's looking good raking in all those kills, and Doc sure as hell enjoyed it too.
ADVERTISEMENT
Article continues below this ad
Another one of the players ended up asking, "Dad, is that you?" as he killed Doc in a gunfight. While Doc did not appreciate the stream sniping, he sure loved the humor that came after.
He ended the montage with possibly one of the greatest Dr Disrespect quotes.
ADVERTISEMENT
Article continues below this ad