Dr Disrespect Still Awaits His Twitch Unban Following Ryan Higa's Comedy of Errors
Published 03/26/2021, 9:56 AM EDT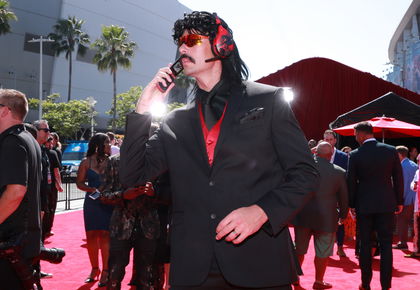 ---
---
Streaming platform Twitch has often shown bias against certain creators. The biggest victim of such partial behavior has been Dr Disrespect. Though the former Twitch streamer has managed to find a new home for himself, he still awaits some relief from the streaming platform. However, for the past few months, Twitch has been disrespecting the 'Two Time' with its current suspension policy.
ADVERTISEMENT
Article continues below this ad
As Doc waits for Twitch to unban him, the Amazon-owned service has since banned and unbanned various creators. From Clix to Codemiko and 100 Thieves Tommey, Twitch has spared many big streaming names. Now, it has once again reversed the ban of a popular creator within hours of suspending their account.
ADVERTISEMENT
Article continues below this ad
In fresh news, Twitch recently banned Ryan Higa's channel for controversial reasons. However, his friends and fans soon came to his defense as they started a campaign on Twitter to get Ryan unbanned. Their efforts proved successful as the streaming platform sent an apology mail to Ryan soon after calling the ban a mistake.
Appreciate all the homies getting twitch's attention.. I'm unbanned! They sent me an email saying it was mistake on their end. So everything's all good now! Thank you guys <3

— Ryan Higa 🧢 (@TheRealRyanHiga) March 26, 2021
Even an army of fans couldn't convince Twitch to unban Dr Disrespect
Replying to Ryan's announcement after Twitch lifted his suspension, a fan pointed out how an army of fans always helps big streamers get out of such pickles. On the other hand, if it were an upcoming streamer, they could have never managed similar support.
This is extremely scary news for smaller streamers, what if you got wrongfully banned and didn't have as big of an audience to get the message across? Genuinely concerned this has happened before and could happen again to anyone of us, glad to see things got sorted for you Ryan

— Wraith (@T1Wraith) March 26, 2021
Clearly, this hasn't worked for Dr Disrespect, as even after being one of the most popular streamers, he can't stream on Twitch. It is going to be the anniversary of Doc's suspension this year, and there is no update from either party. Naturally, Doc has faced a lot of trouble due to this, but he has come back strong on YouTube Gaming.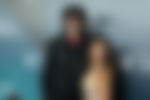 ALSO READ: Dr Disrespect Thinks TSM Halifax Is Hacking; Giving Out Frog-Sized Bear Hugs
Valkyrae and CouRage come to Ryan Higa's defense
Right after Ryan's ban, his dear friend Valkyrae took to Twitter to command Twitch to unban him. Soon after her tweet, many fans followed suit. Jack "CouRage" Dunlop, another 100 Thieves content creator, joined Rae's campaign to get Ryan unbanned.
ADVERTISEMENT
Article continues below this ad
ADVERTISEMENT
Article continues below this ad
Even though Dr Disrespect is stuck in a similar situation, he has asked his friends to not participate in his issue. Ever since Twitch updated its policy after Doc showed up in Nadeshot's stream, things have become even more difficult. At this point in time, it would be smarter for Doc to continue on YouTube.