Dr Disrespect Stopped by NBA Security as He Tried to Help a Grounded Cam Johnson at Suns vs Clippers Game
Published 06/29/2021, 11:10 AM EDT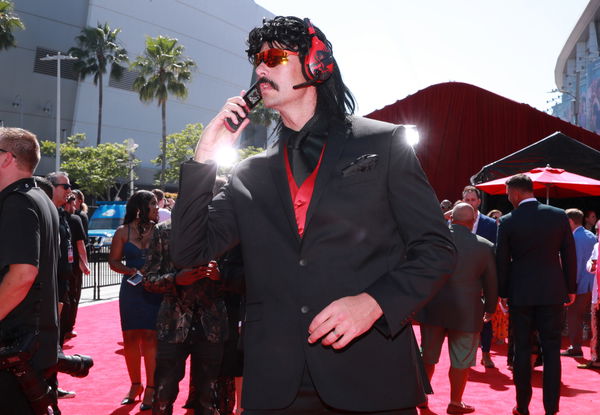 ---
---
The NBA has fans across industries, whether it's gaming, music, or Hollywood. The recent LA Clippers vs Phoenix Suns game saw some of the most surprising members in the audience. Lil Wayne and Dr Disrespect came to attend the match that the Clippers took home with a score of 116-102.
ADVERTISEMENT
Article continues below this ad
While Lil Wayne was just an ordinary viewer, Dr Disrespect seemed to be extremely invested in the match. He was anxiously pacing up and down the sidelines as the match progressed. It is no secret that the Two-Time is a betting man and loves to play the odds. He might have certainly put some money on either team and was hoping for a massive return.
ADVERTISEMENT
Article continues below this ad
Dr Disrespect rushes to pick up a fallen Cam Johnson
During the 4th quarter of the game, Cameron Johnson dribbled the ball with hopes to score only to be pushed off. The Sun's SF tumbled out of the court from the impact and lay on the floor for a couple of seconds. While most of the fans watched, Dr Disrespect went over to Cam and lent him a hand.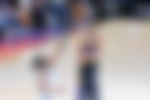 Being close to the sidelines, the popular streamer tried helping Cam up. However, to his disappointment, the stadium security stopped him from doing so. They pushed Dr Disrespect away from the Sun's player, leaving gaming as well as basketball fans upset.
Doc had taken all the safety measures as he approached Cam. While he pulled down his face mask on a couple of occasions, he ensured he had it on while helping the fallen player. Regardless, the security thought it was a bad idea to allow someone from the audience to come in contact with a player, even if it was Dr Disrespect himself.
Pat McAfee loved Dr Disrespect's presence at the game
Former sportsperson and currently a commentator at WWE Smackdown, Pat McAfee also noticed Dr Disrespect at the Suns vs Clippers game. As soon as he came across a photo of Doc in the stands, he tweeted it out with the caption "Legend." 
ADVERTISEMENT
Article continues below this ad
Dr Disrespect showed up to the game in his streaming character. He did not leave his glasses, his mullet, and his kevlar jacket behind while he was rooting for his favorite team. Naturally, it was hard to miss him on the sidelines for all those who are a fan.
ADVERTISEMENT
Article continues below this ad
ALSO READ: The Most Controversial Moments of Dr Disrespect's Streaming Career