Dr Disrespect Thinks TSM Halifax Is Hacking; Giving Out Frog-Sized Bear Hugs
Published 03/24/2021, 3:30 PM EDT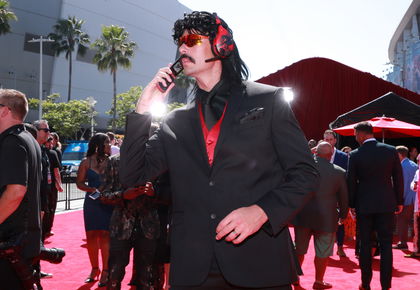 ---
---
Bored with Call of Duty Warzone and all the Gulag issues, Dr Disrespect recently went back to PUBG. Hoping to play a few good games to help him relax was the initial plan. However, things did not go the way he planned as he encountered an old friend in Miramar.
ADVERTISEMENT
Article continues below this ad
The 'Two Time' was conveniently strolling around the sandy hills when he spotted an enemy. Right as he opened his scope, the opponent took him down in 3 SKS shots before Doc could even press the trigger. The Call of Duty veteran was so surprised that he had to check the death cam, to which he scoffed.
A few moments later, fans informed Dr Disrespect that the person who just killed him was none other than his old friend TSM Halifax. However, Doc did not believe that even for a second.
ADVERTISEMENT
Article continues below this ad
"It was not Hali. Hali does not hack."
Dr Disrespect also posted Hali's reaction after the TSM creator realized he had just killed Doc. Hali was really excited that he won that gunfight against one of the greatest players PUBG has ever seen. On top of that, being called a hacker by the 'Two Time' was a compliment of the highest order.
ALSO READ: Dr Disrespect Returns to PlayerUnknown's Battlegrounds After Deleting It in 2020
Dr Disrespect plays a hilarious game of would you rather with fans
ADVERTISEMENT
Article continues below this ad
As Doc was switching between Valorant, PUBG, and Call of Duty Warzone, fans thought they would entertain the streamer for once. Therefore, many fans asked the Two Time hilarious 'would you rather' questions using superchats. The first one asked whether Doc would like to be a "horse-sized duck or a duck-sized horse."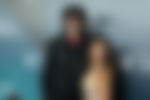 For anyone who ever fantasized about seeing a duck-sized horse Dr Disrespect, their dreams might come true as that's what Doc chose as his answer. When a similar question arrived, asking the streamer if he wants to be a "frog-sized bear or a bear-sized frog," he refrained from giving a straight answer.
ADVERTISEMENT
Article continues below this ad
However, for those who ever wanted a cuddly Doc, he is open to giving out frog-sized bear hugs. In other news, Doc is still really mad at the Gulag, and while he manages to ace most of his gunfights, the ones he loses sends him into a frenzy. Fortunately, he always has some sick moves he can pull out to relax, as he has always preached.