Dr Disrespect Trolls Cyberpunk 2077 and Keanu Reeves Fans Simultaneously
Published 02/25/2021, 8:35 AM EST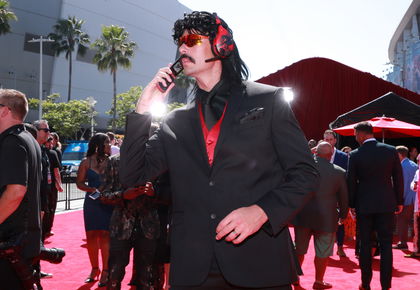 ---
---
Before making it huge as a streamer, Herschel Guy Beahm, aka Dr Disrespect, was the community manager for Sledgehammer Games. He has always been a huge patron of FPS games and has even designed several multiplayer maps for popular titles like Call of Duty: Advanced Warfare.
ADVERTISEMENT
Article continues below this ad
Even after shifting his focus to content creation, Doc has risen to prominence by majorly playing titles like PUBG and Call of Duty Warzone. Action RPG's have never impressed Dr Disrespect, and Cyberpunk 2077 is no exception. Ever since the game released with several bugs and glitches, the streamer has missed no opportunities to make fun of it.
Dr Disrespect believes Jason Bourne is better than John Wick
ADVERTISEMENT
Article continues below this ad
Bourne and John Wick are arguably two of the most popular action thriller movie series ever. While the former is the story of a CIA assassin named Jason Bourne suffering from dissociative amnesia who must discover his own identity, the latter revolves around John Wick avenging the death of his dog.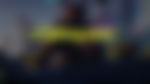 In a recent tweet, Dr Disrespect claimed that choosing Jason Bourne over John Wick is a simple decision for him.
Jason Bourne > John Wick

Easy decision.

— Dr Disrespect (@drdisrespect) February 25, 2021
At first glance, this might seem like a sly dig at just John Wick, the movie character. However, the Two Time soon followed up with another tweet that clarified his intentions to troll Keanu Reeves and Cyberpunk 2077 fans simultaneously.
As per Dr Disrespect, anyone who favors John Wick over Jason Bourne should play Cyberpunk 2077.
If you don't agree, go play Cyberpunk.

— Dr Disrespect (@drdisrespect) February 25, 2021
Willie Morris, Keanu Reeves' stunt double stepped in the conversation and defended John Wick.
Bourne couldn't even remember who he was, Wick killed everyone to avenge his dog — going team wick all day

— Willie Morris (@MoreWillie) February 25, 2021
Keanu Reeves, popular for his role in the John Wick trilogy, also played a huge role in Cyberpunk 2077. One of the game's major characters, Johnny Silverhand, is modeled and voiced by the veteran Canadian actor.
ADVERTISEMENT
Article continues below this ad
Furthermore, Keanu Reeves has been an integral part of the rapidly growing meme culture. During the latest E3 event, he went viral after calling the fans 'breathtaking'. Ever since, there has been a plethora of wholesome memes on the internet that revolve around Keanu Reeves' charming persona.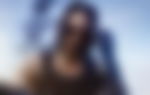 Keanu Reeves was unarguably an enormous factor in sustaining the hype around Cyberpunk 2077. However, the game's failure to live up to the expectations resulted in some people criticizing Keanu's performance in it. From the looks of it, Dr Disrespect belongs to this faction.
ADVERTISEMENT
Article continues below this ad