Dr Disrespect Uncharacteristically Backpedals on Halo Infinite Comments After Voracious Backlash
Published 10/28/2021, 9:02 AM EDT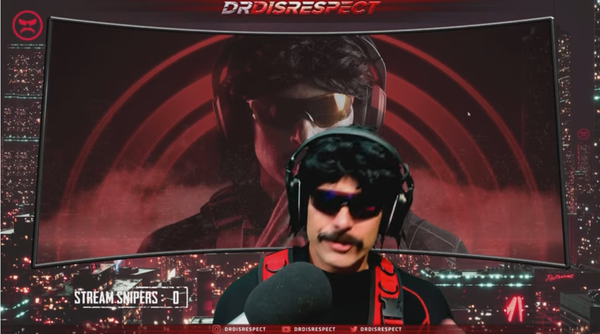 ---
---
Many might think that popular streamer Dr Disrespect is a loudmouth, who's content revolves around him being a flamboyant entertainer. However he's as skilled as they come in the world of video game streaming and development. As a former developer on the Call of Duty franchise, Doc knows a thing or two about what an FPS title might need to survive in the long run.
ADVERTISEMENT
Article continues below this ad
So it comes as no surprise for many to see him talk about the next major FPS game in Halo: Infinite. Fans have had a lot of excitement for the next chapter of the iconic Xbox franchise. Recently, they received their first glimpse at Master Chief's upcoming journey with the campaign overview trailer. However, it seems like Doc's gripe with the game has rubbed the community off the wrong way.
ADVERTISEMENT
Article continues below this ad
Dr Disrespect clarifies his statements on recent comments about Halo: Infinite
Dr Disrespect along with many other Halo fans recently watched the campaign trailer for the upcoming title. While reacting to the trailer, Doc continued his long standing rant about the game's lack of Battle Royale. For the longest of time, Doc has had a gripe with the developers at 343 Industries for not introducing Battle Royale with Halo: Infinite. During his reaction, he even blurted out that the game won't survive for more than three weeks without the popular mode.
"In order for this game to go longer than three weeks after launch, from a spectating standpoint, it needs a BR."
This has caused a ruckus in the Halo community with many fuming at Doc for his statements. Fanatics of the series have stated that Halo: Infinite doesn't require any Battle Royale modes for it to succeed. They have even claimed that Doc only wants Battle Royale in this game to create content with his friends during his streams. Usually, Doc would rarely back off from his statements. But, in a recent stream, he clarified his recent statements by mentioning that he doesn't believe the game will die because it will have a stellar multiplayer mode.
"For those that just want the Halo: Infinite multiplayer experience and think that I said that the game's gonna die. No, No, it's going to be well popular. Don't get me wrong."
Still doubling down on Battle Royale for Halo: Infinite
ADVERTISEMENT
Article continues below this ad
As one of the biggest fans of the Halo franchise, Dr Disrespect has massive hopes for Halo: Infinite. However, he still believes that the game should have Battle Royale. He noted that the title already has all the elements required for a massive Battle Royale experience, which includes Power Weapons, Vehicles and many more. Doc further stated that the developers can mesh them all together to create a mode for Infinite and it has the potential to easily surpass other games in this genre.
"Halo can be an incredible BR game. That's what gets me excited the most about it all."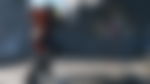 ADVERTISEMENT
Article continues below this ad
It seems like fans of the series don't mind having a Battle Royale mode in Halo: Infinite. However, like Doc mentioned, the game definitely has the potential to pull off an insane Battle Royale experience. The developers at 343 Industries have mentioned no plans for such a mode's development. So it remains to be seen if Doc's dreams will ever come to fruition.
WATCH THIS STORY: Top-Selling PlayStation, Xbox, and Nintendo Consoles of All Time