NFL Draft News: NFL Draft Expert Believes Prospect Mac Jones has a 'Little Bit of' Tom Brady in Him
Published 02/28/2021, 12:29 PM EST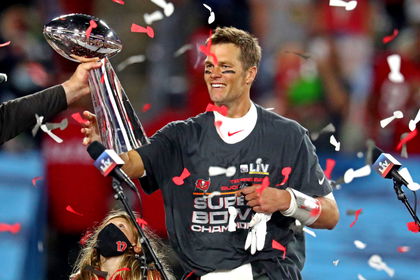 ---
---
The NFL Draft is coming up, and it can often be a big night for players. Whether someone gets picked high or not, it is a night that changes the lives of many players. NFL great Tom Brady was a fifth-round pick and never expected to do anything much. And now, he is considered the greatest player in the history of the NFL. But could we be on the verge of seeing another Tom Brady?
ADVERTISEMENT
Article continues below this ad
Dean of Draftniks Mel Kiper gave an interview recently with ESPN. He compared 2021 draft hopeful Mac Jones to Tom Brady. Kiper was careful to emphasize that he didn't call him the next Tom Brady but that many of the facets and tendencies of Brady can be seen in Jones and his style of playing.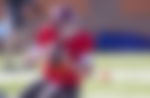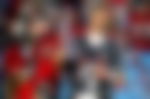 ADVERTISEMENT
Article continues below this ad
"I hate to say, but he kind of has a little bit of Brady in him," Kiper said. "I'm not saying he's ever going to be Tom Brady. He wouldn't be close, probably. But he has that competitiveness, and he's so smart…Other quarterbacks were struggling with the verbiage and — 'boom!' — he was in and out of the huddle quicker than anybody I've ever seen."
Mac Jones – The Next Tom Brady?
Kiper added that much like Brady had at the beginning, Mac Jones is lacking in certain areas, most importantly, arm strength and speed. Similar to Brady, he doesn't have a very strong arm, and is not very fast, moving along the lines. But his ability to create space for a pass is remarkably similar to a young Brady.
ADVERTISEMENT
Article continues below this ad
"Then he sees the field. He's tremendously accurate to all levels. He doesn't have the 'wow' arm, like Brady didn't either coming into the league. And like Brady, he's not real mobile, not a runner. But biding time, slipping and sliding, he did it in the championship game. So there are some similarities there." ADVERTISEMENT
Article continues below this ad
Can Mac Jones be the next Tom Brady? He has a lot of work ahead of him if he wants to even come close to him. But many had said the same about Brady when he first entered the NFL. And now, he has silenced every single critic that ever doubted him. Mac Jones will take Brady's journey as motivation, to show that he can do it as well.