DrDisRespect, Nadeshot and Scump Furious At Activision
Published 08/29/2020, 2:02 PM EDT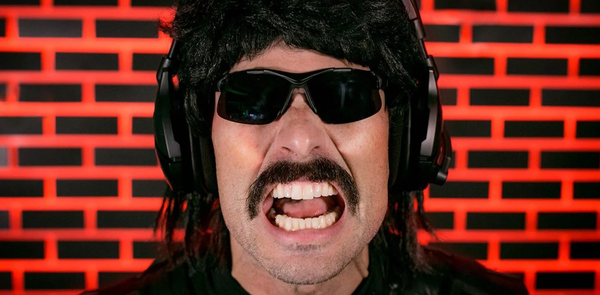 ---
---
For the past few days, all the buzz has been surrounding the latest Call of Duty title. Activision and Treyarch wanted to put up something special for the community. They have rolled out creator codes for Modern Warfare and Warzone, however, players and streamers such as DrDisRespect aren't really happy about it.
ADVERTISEMENT
Article continues below this ad
Creator codes are not a rare sight in the game. Fortnite Battle Royale has included creator codes for streamers to receive some added benefits in-game. This brings in money flow for those hardworking streamers who put hours to make the best content.
DrDisRespect and more furious at Activision
ADVERTISEMENT
Article continues below this ad
Now, coming back to the issue at hand, some of the top players and streamers did not receive a creator code for the new game.
Seth "Scump" Abner, one of the best Call of Duty players of all time, took to Twitter to express his views on the matter.
I'm actually mind blown that I didn't get a creator code.

— Seth Huntsmen (@scump) August 28, 2020
He wasn't the only one who complained about the issue. DrDisRespect, Nadeshot and other streamers had the same fate. You can read some of their tweets below.
I'm not upset at that, I'm just more upset at the fact they gave it to somebody who's less than 5' tall.

— Dr Disrespect (@drdisrespect) August 29, 2020
10 years of COD and countless hours logged in

Do I deserve a code or did I just torch half of my life

— FaZe Pamaj (@Pamaj) August 28, 2020
Every pro player and every major influencer that creates COD content should have a creator code. I don't understand why they would be left out, it only creates massive value/upside for all parties

Conversely, leaving them out only invites massive negativity.

— Adam Apicella (@MrAdamAp) August 28, 2020
The fact that neither @scump or @Nadeshot or @Pamaj got codes is FUCKED UP.

(I don't use the f word ever on twitter, but just needed to say it)

— Hector Rodriguez (@H3CZ) August 28, 2020
The players were mostly furious about the fact that newer streamers were handed the code over them. This wasn't directly a take at those streamers by any means. Scump and Nadeshot have been some of the top Call of Duty content creators for a while now. Snubbing them off to give a chance to others is not quite understandable.
Allegedly, the creator code is still in beta. So, it is highly likely that more names will be added on soon. The exclusion of big names right from the start hasn't been well-received by the community but hopefully, the developers might fix this soon.
ADVERTISEMENT
Article continues below this ad
How to get beta access to Call of Duty Black Ops Cold War
Apart from the standard beta access you'd receive while pre-ordering a specific version of the game, the developers decided to give away 10,000 Black Ops Cold War beta keys.
To get the beta key, all one needs to do is watch the live stream of Call of Duty League Championship being held on August 30th at 4 PM ET. To be eligible, an Activision account is a requisite.
ADVERTISEMENT
Article continues below this ad
Black Ops Cold War is being heavily-anticipated ever since the trailer dropped. And although it mainly focused on the single-player campaign, it looks like it'll be a fun ride filled with action-packed moments.
The game is a direct sequel to the original Black Ops and it set in the 1980s when the Cold War was at its peak. We aren't getting the multiplayer reveal as of yet. The developers are keeping it on hold till September.
Trending Stories