DrDisrespect Reveals 3D Model Map for Rogue Company
Published 08/15/2020, 8:29 AM EDT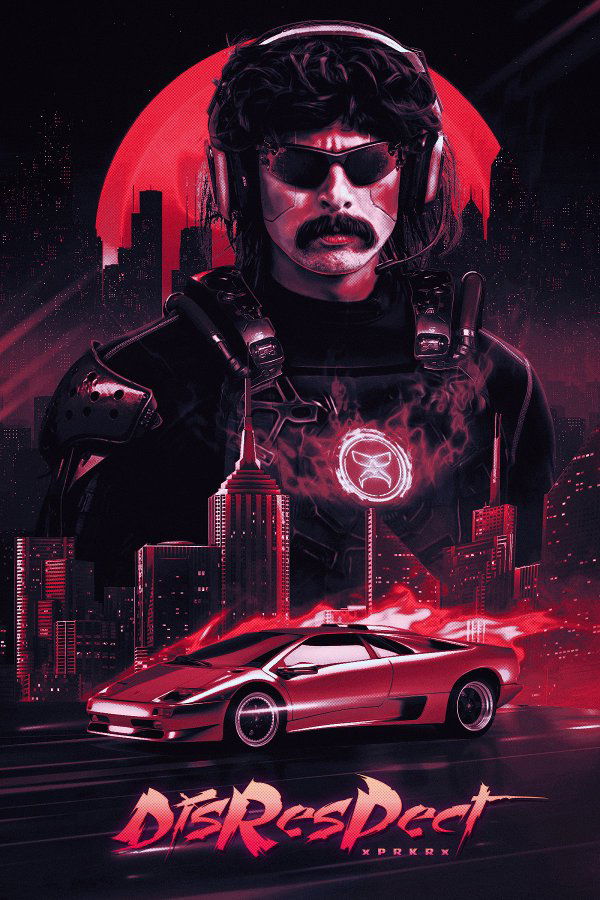 ---
---
DrDisrespect is one of the most revered members of the gaming community. Beneath all the pageantry lies a sharp mind that knows a lot about gaming. It is not a surprise at all that he decided to design a map for the upcoming game, Rogue Company. While he has done it before, it has been a while.
ADVERTISEMENT
Article continues below this ad
After returning to YouTube, DrDisrespect took a keen interest in Rogue Company. He liked it so much that he expressed a desire to design an entire map for it. Now, for those who do not know, DrDisrespect has previous experience of designing a map. Doc has previously helped design many multiplayer maps on Call of Duty: Advanced Warfare. 
He recently tweeted out the 2D schematic of the map for Rogue Company. While it looks good to an untrained eye, Doc did receive some shade from other map designers.
ADVERTISEMENT
Article continues below this ad
Although, Rogue Company quickly responded and gave him a week's deadline to come up with a 3D blueprint.
DrDisrespect comes up with a 3D design for Rogue
Company
I absolutely love to see you too working together like this. Literally brings a smile to my face.

More gaming companies need to work directly with Gaming entertainers on this level..

Literally

— KEEM 🍿 (@KEEMSTAR) August 15, 2020
Just hours ago, DrDisrespect posted a picture on Twitter of the 3D model he has been working on. Looking at it critically, it looks similar, in its fundamental design, to traditional maps. The map, which Doc named 'The Arena', has three lanes and traditional choke points around the corners. 
The streamer has vowed to release a video of the same by next week.
Keemstar was quick to respond to the post on Twitter. He was positively excited to see a studio working with a 'gaming entertainer', and encouraged others to follow suit. However, another user suggested it worked only because Doc used to be a designer. In typical Keemstar fashion, the YouTuber hit back with a "level-design" of his own. 
ADVERTISEMENT
Article continues below this ad
"My design skills are a little rusty"
On his stream today, Doc opened up on his designing skills.
ADVERTISEMENT
Article continues below this ad
"I feel like I barely tapped into my design potential. 3 years into it, I was just getting started." 
With all that experience, it is a given that whatever Doc comes up with is going to be premeditated and precise. Rogue Company will definitely help him out with it as we have seen them partnering up with his live-stream. Now the only question that remains is- will we really see this map in action? 
Trending Stories