DrDisrespect Reveals His Thoughts On 5G Corona Conspiracy
Published 05/05/2020, 5:46 PM EDT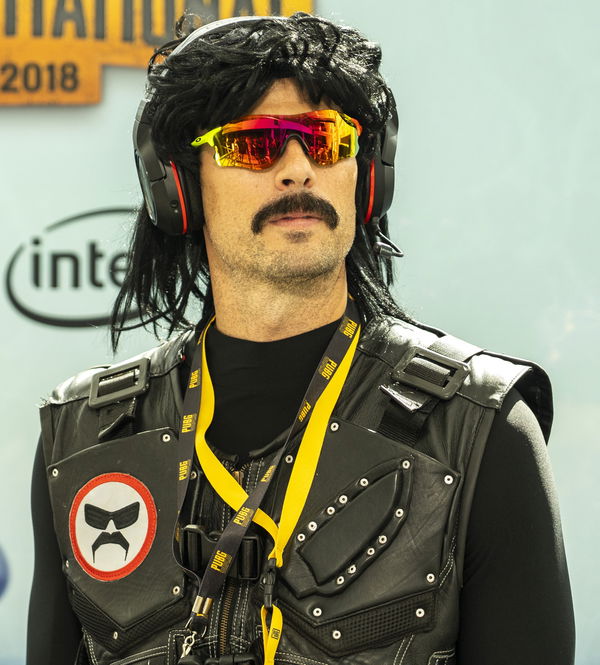 DrDisrespect is known for his hilarious antics and caricatures. His stream character is the best gamer of all time, even though he has proclaimed it himself. Though his antics have earned him his fames, his main popularity stems from his skills and competitive nature. Infamous for his sniping abilities and rubbing the opponent's face on their loss, DrDisrespect is one of the biggest gamers on Twitch. 
ADVERTISEMENT
Article continues below this ad
Recently he surrounded himself with more controversy than usual with his thoughts about the coronavirus. Though the footage from Twitch was removed, reports suggest Doc might have been promoting a conspiracy theory. A part of the American faction believes that the COVID outbreak is due to 5G. Some go to the extent of highlighting their claims without testing its veracity. 
The greatest enemy to humankind at this time of crisis is the propagation of misinformation. Mass hysteria is clearly not the right couple choice with social distancing. However, an influencer cannot control the mindset of millions of followers, no matter how wildly popular they are. While an open mindset is quite necessary, it is also essential for us to think for ourselves.
ADVERTISEMENT
Article continues below this ad
DrDisrespect On The "Herd Community"
@drdisrespect Given your platform it's so unfortunate that you've recently decided to use it to spread potentially harmful and misleading information about COVID-19 / 5G / conspiracy. Would be happy to try to answer your questions, or could connect you with relevant scientists.

— Kyle Hill (@Sci_Phile) May 1, 2020
Maintaining his character, Doc expressed his opinions about COVID-19. However, most of the views might have an inverse impact due to natural gestures and hyperaggressive tone of DrDisrespect. Right now, misinformation can cost us this war against life and death. Unlike in games, we do not get a second shot at this, and there is no 'Gulag' mode either. 
ADVERTISEMENT
Article continues below this ad
The Herd Community hypothesis, although heavily criticized, suggests a solution. During this pandemic, measures could ensue to facilitate a 'safer' work environment. While work-from-home is working, based on a study at Stanford University, this hypothesis says the death rate won't be much if normalcy resumes. Although, are we ready for that risk?
The 5G COVID-19 Conspiracy
ADVERTISEMENT
Article continues below this ad
Billionaire Elon Musk, also shared his opinion about the Herd Community. However, when it comes to gestures, Doc is known to make bold ones. Perhaps that's why it seems infectious to society. Right now, the world doesn't need conspiracy theories or misinformation. DrDisrespect added to the fire when he also introduced the 5G COVID-19 claim. 
It might sound hilariously illogical, but conspiracy theorists need a purpose too. The video that Doc showed on his stream was heavily debunked and laughed at on the internet. Conspiracy theories related to 5G have existed for years, and is definitely not helping the situation. For now, all we can hope that the scientists working day and night will save humanity. Certainly, false claims and conspiracies are not the best way to use one's influence.