Dream Faces His Toughest Minecraft Challenge by Playing Against 5 Hunters
Published 04/25/2021, 12:17 PM EDT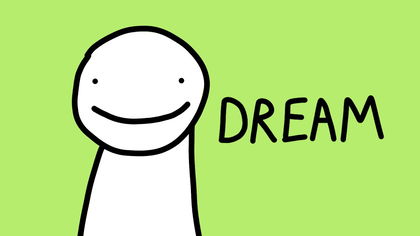 ---
---
Everyone knows that Dream is a master at Minecraft. He has done countless videos where he faced the best in the business and won against them easily. He's so good that he even plays against multiple players in the same game and defeats them as well. One of his most popular series involves a manhunt where multiple players try to kill him while he tries to complete the game by killing the Ender Dragon. On the series' most recent video, the popular YouTuber faced 5 players, and he almost pulled off the impossible.
ADVERTISEMENT
Article continues below this ad
ADVERTISEMENT
Article continues below this ad
Dream plays against 5 manhunters in Minecraft
The video involved the usual group of creators like Sapnap, BadBoyHalo, GeorgeNotFound and many more. From the start itself, Dream had to face a lot of adversity because there were too many players. For the first 5 minutes of the game, he was one heart away from dying, but the hunters couldn't capitalize on his mistakes, which became costly for them. Even then, it looked like it would have ended quickly, but an impossible move from Dream dropped the jaws of everyone involved.
Dream had created a tower to stay above everyone to cook food and other resources safely. The hunters also created another tower that was taller to attack him from above. Before Dream could plan an escape, Sapnap jumped onto his tower and attacked him, which lead to him falling from his tower.
Everyone thought he was dead, but out of nowhere he created a boat mid-air by interacting with a crafting table on another tower near him. He then placed the boat and used it before he hit the ground, which saved him from falling to his death, leading to gasps from everyone.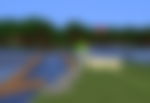 The masterplan from the Hunters
ADVERTISEMENT
Article continues below this ad
Dream somehow fended off the onslaught from the hunters for almost the entire game. After he reached the End, it looked like he ensured his victory. After deflecting more attacks from the Hunters, he almost damaged the Dragon to zero health. Along with that, some hunters were dead too after getting attacked by it.
With the Dragon just a few hits away from its death, it suddenly disappeared and a new one with full health replaced it. This was because the hunters placed four end crystals around the portal to spawn a second Ender Dragon. Dream was already at low health by then, and this time he couldn't handle the attacks from everyone. He eventually died, and the Hunters were declared victorious.
Fans can expect a rematch to happen soon, and they can expect more tricks, and moments that will drop the jaws of everyone.
ADVERTISEMENT
Article continues below this ad