E3 2021: Capcom Begins Development of a Resident Evil Village DLC and Offers Multiplayer Title Re:Verse for Free
Published 06/14/2021, 6:13 PM EDT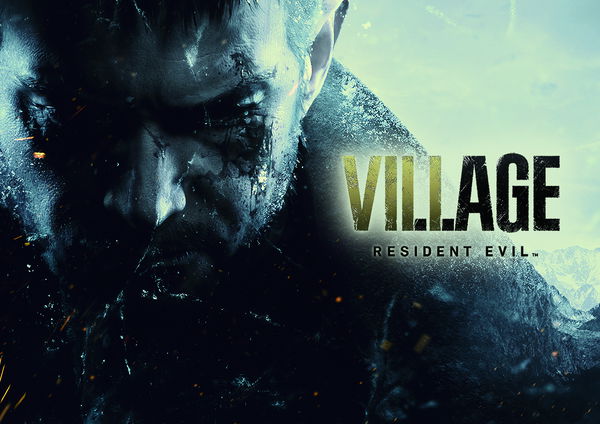 ---
---
Fans had eagerly been waiting for the third day of E3 2021 as Capcom had exciting announcements planned for fans. Out of the long lineup of titles as a part of its showcase, the most interesting was Resident Evil Village. The latest edition of the popular franchise has been an instant hit ever since its release a month ago. Therefore, with the franchise celebrating its 25th anniversary this year, fans were hoping for some good news.
ADVERTISEMENT
Article continues below this ad
Tsuyoshi Kanda, Producer, Resident Evil Village, led Capcom's E3 2021 presentation for the franchise. He thanked fans for making the latest title a huge success and informed them that the publishers have a lot in store to celebrate the franchise's exciting milestone. In fact, it was the multiplayer version of Resident Evil that came as its 25th-anniversary present.
Re:Verse Multiplayer to launch next month
ADVERTISEMENT
Article continues below this ad
Capcom had previously announced the development of an online multiplayer edition of the Resident Evil franchise. Players can play their favorite heroes from the franchise in this fight for revenge. The gameplay features 5-minute deathmatches between four to six players, and the one with the most points gets the win.
The title also lets players turn into powerful bio-weapons after they die. The more virus capsules they obtain, the deadlier they become after their death. Once they have transformed into such a weapon, they can take their revenge on opponents and earn more points.
To celebrate the 25th anniversary of the franchise, Capcom announced at E3 2021 that it will be offering a copy of Re:Verse for free to everyone who buys Resident Evil Village. Moreover, the studio has also announced a launch date for Resident Evil Re:Verse. While Tsuyoshi did not reveal the exact date, he said that the game will be releasing next month.
ALSO READ: Resident Evil Village: Breaking Down the Ending and Post-Credit Scenes
Capcom has started the development of a Resident Evil Village DLC
The massively positive reception surrounding Resident Evil Village had convinced Capcom to work on a DLC update for the title. Therefore, the publisher thought it best to reveal the good news to the fans during its E3 2021 presentation. The title will soon get its first DLC update since its development has already begun.
ADVERTISEMENT
Article continues below this ad
Capcom decided not to divulge the details since the DLC is still in the early stages of development. However, it has promised to inform fans soon as it makes progress on the same.
Fans were certainly expecting a lot more from Capcom in the Resident Evil department, given the massive milestone the franchise is celebrating. Naturally, many were left disappointed by a somewhat underwhelming set of announcements. However, after E3 2021, they certainly have a lot to look forward to.
ADVERTISEMENT
Article continues below this ad
WATCH THIS STORY: Best MMORPG Titles Coming to Xbox, PlayStation, and PC in 2021