E3 2021 Exclusive Preview: Here's Why Dreamscaper by Afterburner Studios Should Be the Next 'Roguelite' on Your List
Published 06/14/2021, 4:25 PM EDT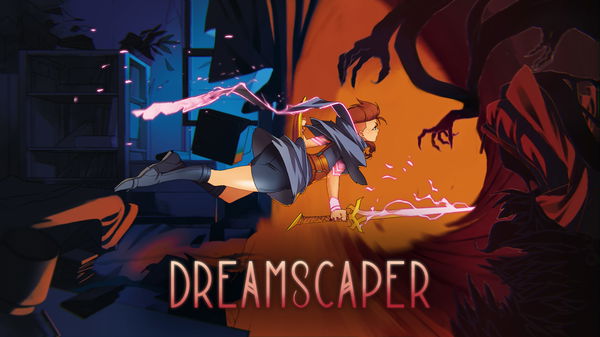 ---
---
E3 2021 has had its fair share of announcements and reveals these past three days from the giants of the industry. It's been an exciting ride for fans so far who have waited almost two years f0r this event. Today, on Day 3, Freedom Games, a popular gaming publisher showcased their laundry list of titles that will release soon. The one that piqued my interest was an indie roguelite title from Afterburner Studios, called Dreamscaper.
ADVERTISEMENT
Article continues below this ad
Recently, I had the opportunity of a lifetime to check out this amazing game during E3 2021, and along with that, I also caught up with Ian Cofino who handles the design aspects of the game. The game releases in a couple of months and the gameplay and story of this title proves why it's a game you don't want to miss out on.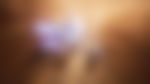 ADVERTISEMENT
Article continues below this ad
What Dreamscaper is all about?
Dreamscaper is an upcoming Action RPG roguelite game developed by Afterburner Studios and published by Freedom Games. It's currently available as an Early Access title on Steam with the complete version releasing in a couple of months. The title revolves around the story of Cassidy, a young woman living in the city of Red Haven. Players control the character of Cassidy in two different realms called the Waking and Dreaming world.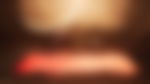 Players enter the Dreaming world while sleeping, where Cassidy has to face the demons in her nightmares. Here, players will have to fight off these monsters which contain Cassidy's deepest fears and nightmares. This includes a horde of monsters and evil bosses which showcase her insecurities like Isolation, Fear, and Loneliness.
While she's awake, Cassidy can move around the serene city of Red Haven in the Waking World to meet other characters in the game. While conversing with these NPCs, Cassidy learns new abilities that will help a lot in the battle against her demons. She can create friendships, unlock storylines and fans can also gain snippets of her memories. By improving Cassidy's life in the real world, players can improve their performance in the Dreaming world to easily dispel the darkness in her life.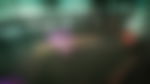 A variety of weapons, abilities, blocks, and dodge maneuvers to choose from in the Dreaming world
The game released as an Early Access title in early August of last year. During this time, Dreamscaper released three major content updates to add extra levels, enemies, bosses, quality of life updates and much more. Currently, the game has tons of unique abilities, melee and ranged weapons. Many of the enemies and bosses give a lot of different equipments and power-ups as loot for players to switch with. So on a single level, players can play with different variations to spice up their experience.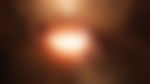 While talking to Ian, he mentioned how the swappable equipment and weapons help a lot in Dreamscaper. Players can hold a single item from each category. But with a wide array of items present in the game, players are encouraged to try different things. So it's better that players experiment with their melee and ranged attacks and try different dodge and block maneuvers. Along with that, because of the permadeath element of the roguelite title, players will have to replay levels all the time. So a variety of techniques can open things up a lot.
"As they are going back to these levels over and over again, it really feels unique and even if they have the core systems mastered, they still have to think strategically about how to play the game."
Real-life inspiration behind Dreamscaper
Players can resonate with the idea behind Dreamscaper, a game that talks a lot about everyday struggle. The title showcases new ways to cope with the different issues in life by fighting these 'demons' in the dreams. Cofino stated that the inspiration behind such an interesting take came from the lives of him and his colleagues at Afterburner Studios. Cofino talked about how a transitionary period in his life with Robert Taylor and Paul Svoboda, who also worked on the game, had a huge effect on the game.
"We kind of poured bits and pieces of our own stories into these characters. So there's quite a bit of fiction as well. But at the same time, we really wanted to tell a story that we resonated with."
Live through Cassidy's normal life in the Waking World
Players can do a lot in Red Haven to ease their lives in the Dreaming world. There are a lot of locations in the city of Red Haven that Cassidy can unlock and visit. Each location has a corresponding system of upgrades and activities to take part in which helps to increase her powers. They can also meet different NPCs to forge friendships as they also add abilities to Cassidy's arsenal. Players can also improve their relationship by giving them gifts that can be crafted using different recipes.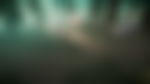 Dreamscaper has a strict but fair permadeath system
Just like every other roguelite title, Dreamscaper also has a harsh permadeath system. If a player dies on any of the levels, they will lose all the levels they have gained during their slumber. Along with that, they also lose the equipment that they found while killing off the enemies. But, they won't lose any of the currencies that they earned through the round so players can improve with the help of the Waking world. Cofino explained why it was important for Dreamscaper to have a system that might be considered a punishment for players.
"We have created such a wide range of things and they all synergize with each other that it becomes part of the core experience to try different builds and to experience a lot different equipments as you go through each session of the game.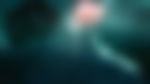 A soundtrack that totally uplifts the ambience of the game
ADVERTISEMENT
Article continues below this ad
Dreamscaper also has a soundtrack that totally fits the vibe of the game. It's created by Dale North who also worked on Wizard of Legend, another popular roguelike title. It's one of the best features of the game currently in Early Access, and Ian Cofino stated that there will be more tunes on the soundtrack when the 1.0 version arrives in August.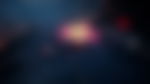 The game will simultaneously release on Steam and Nintendo Switch on August 12, 2021. With such amazing art visuals, and smooth combat mechanics, Dreamscaper is an experience unlike no other through the sub-conciousness of the person trying to defeat the nightmares in her life, and players should definitely check it out when it arrives.
ADVERTISEMENT
Article continues below this ad
WATCH THIS STORY- Call of Duty: Warzone vs Fortnite: Which Is the Better Battle Royale Game