E3 2021 Ubisoft Forward: Experience the Highs and Lows of Extreme Outdoor Sports With Riders Republic Releasing on September 2
Published 06/12/2021, 4:12 PM EDT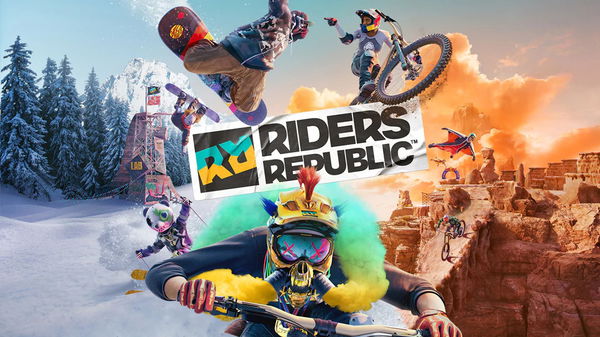 ---
---
After almost two years of waiting, E3 has finally returned with its latest iteration. Over the next three days, fans will have a lot of exciting news regarding many of their favorite franchises and consoles. To kick things off, E3 2021 began with Ubisoft Forward where the France-based developers have showcased a lot of cool new stuff involving the Rainbow Six, Crew, and the Watchdog series.
ADVERTISEMENT
Article continues below this ad
One of the more intriguing parts of the conference revolved around the developer's latest IP, Riders Republic. Developed by the company's Annecy branch, Riders Republic has a lot of outdoor thrills including sports on the dirt, mud and the snow. It's an experience unlike no other, and it releases on September 2, 2021.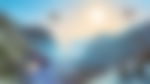 ADVERTISEMENT
Article continues below this ad
Ubisoft Forward showcases the best of Riders Republic at E3 2021
Ubisoft Forward showcased a lot of the cool features of this game of thrills with a Deep Dive Trailer. The title involves a lot of extreme sports, from skiing in snowy mountains to cycling in arid canyons. Fans can manage their creations in the Riders Ridge, a stomping ground where players can meet up. Here, they can meet up with friends and other players, and take part in activities like learning tricks, customizing their avatar, and competing in events.
The multiplayer world will have 50 players at a time where everyone can watch others pull off some wild moves. They can also bear witness to a lot of fails and hilarious situations. There is a laundry list of extreme sports to take part in such as Biking, Snowboarding, Skiing and even flying with Wingsuits. With a PvP experience, Riders Republic is the perfect way to experience some chills in 4K HDR and 60 FPS.
The different modes of Riders Republic
ADVERTISEMENT
Article continues below this ad
Fans can take part in a lot of different modes and challenges against others in the game. Riders Republic includes events like 50 player Mass Races where they face off against a wide array of opponents. Additionally, there is even a skills competition called Tricks Battle involving sports like Snowboarding. Other than that, players can also be a part of competitions like the X-Games and many more in the Career Mode.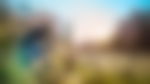 With crossplay enabled, fans can play against friends in a massive open world. The environment is vast, and it includes locations like the Yosemite, Canyonlands, Mammoth Mountain and many more. Players can pre-order now or even register for the Betas. Fans should definitely check it out as this is an experience that shouldn't be missed.
ADVERTISEMENT
Article continues below this ad
WATCH THIS STORY: Call of Duty Warzone vs Fortnite: Which is the better Battle Royale? 
Trending Stories