EA and BioWare Take The Axe to Anthem Reboot
Published 02/28/2021, 1:04 PM EST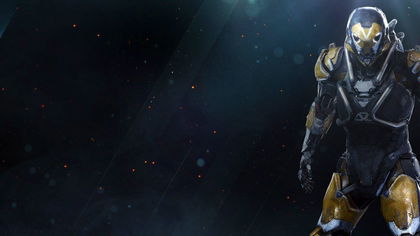 ---
---
This week brought sad news for Anthem fans as EA Games and Bioware have confirmed that they will be scrapping the much-anticipated reboot of the game.
ADVERTISEMENT
Article continues below this ad
Players assume the role of 'Freelancers' in Anthem, who are heroic adventurers on an unnamed planet. The objective of these Freelancers is to defend humanity from the threats beyond their cities' walls. The word Anthem refers to the Anthem of Creation, a powerful and mysterious force responsible for most of the technology, phenomena, and threats on the planet.
ADVERTISEMENT
Article continues below this ad
Overall, this title has been an ambitious project for Bioware. This is why the devs have been working hard to keep improving the game. But at one point they decided that a more fundamental restructuring of the game would be even better.
However, that is now a thing of the past. On a blog post recently, the former reboot head Christian Dailey was sorry to announce that Anthem NEXT is, as of now, dead.
Further reading: Call of Duty: Black Ops Cold War- The Two Best Guns to Ace in Zombies Outbreak
"We've made the difficult decision to stop our new development work on Anthem": Christian Dailey
Bioware has been revealing the improvements and enhancements they have been making to this game from time to time. Naturally, this raised a substantial amount of hype and anticipation among fans. In the blog post, Christian tries to explain the reason behind Bioware's decision,
ADVERTISEMENT
Article continues below this ad
"2020 was a year unlike any other however and while we continue to make progress against all our game projects at BioWare, working from home during the pandemic has had an impact on our productivity and not everything we had planned as a studio before COVID-19 can be accomplished without putting undue stress on our teams.
… Anthem is what brought me to BioWare, and the last two years have been some of the most challenging and rewarding experiences of my career."
However, there is still more to look forward to from Bioware, as he goes on to say. Dailey says that the studio needs to "laser focus" its efforts and improve the current titles. As for the current titles, he means Dragon Age, the Mass Effect titles, and Star Wars: The Old Republic.
ADVERTISEMENT
Article continues below this ad
Now, this does shine the light of hope for Anthem fans. This means that although the studio has scrapped its work on the reboot, it will keep improving the original title like it always has.