"EA Sports Is Not a Charity Foundation"- Zlatan Ibrahimovic's Agent in the Latest Episode of FIFA 21 Image Rights Row
Published 11/28/2020, 11:08 AM EST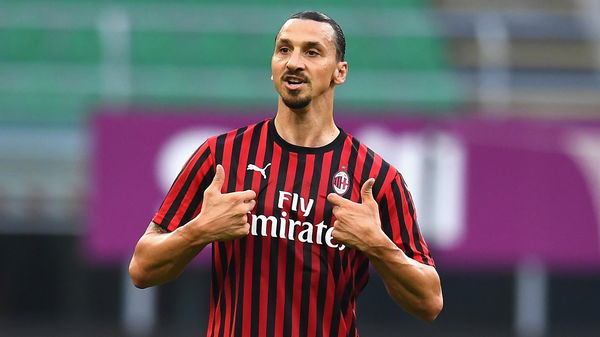 ---
---
EA Sports' FIFA 21 has already become the finest entry in the franchise. But it has also attracted attention for all the wrong reasons.
ADVERTISEMENT
Article continues below this ad
The Zlatan Ibrahimovic versus EA Sports war over image rights took a turn for the worse. It all started when reports surfaced of David Beckham receiving a hefty price from EA over a course of three years, which upset a lot of other players.
FIFA, for a long time, has used officially licensed player likeness within its games. However, Zlatan didn't seem very impressed with this idea and took to Twitter to question this concept's legitimacy.
ADVERTISEMENT
Article continues below this ad
Spurs winger Gareth Bale later joined Zlatan's rally and gave birth to the hashtag TimeToInvestigate, insinuating that FIFA was using player likenesses for its own purposes.
In a recent interview, Zlatan's superagent Mino Raiola was in conversation with the former owner of Crystal Palace, Simon Jordan. Both men went back and forth before Mino claimed that "it's all about money."
The row over FIFA 21 image rights continues
Jordan suggested in the latter half of the conversation that Mino's actions were targeted towards extorting money via player licensing.
"This is either about stopping using Zlatan's image, or it's about money. I suspect it's about money."
💰 𝗦𝗶𝗺𝗼𝗻: "This is about you wanting to get a commission."

😡 𝗠𝗶𝗻𝗼: "I don't give a damn about what your opinion is."

🤷‍♂️ 𝗦𝗶𝗺𝗼𝗻: "You're as troublesome to me as a cloudy day."

⛔️ 𝗠𝗶𝗻𝗼: "This is over."@SJOpinion10 vs Mino Raiola is an absolute must watch 🍿 pic.twitter.com/tirZUZawjv

— talkSPORT (@talkSPORT) November 26, 2020
This comment vexed Mino, who responded by saying, "EA Sports is not a charity foundation… This is about money. This is about who can exploit whose rights. And it's a principle. And why we don't do things before or after is a call we will make and we don't need to explain now."
Mino is trying to say that only Zlatan owns his image rights, and EA Sports can't access them without his consent.
EA Sports, on the flip side, suggests it holds contractual rights to the likeness of all players after signing a deal with AC Milan. As with Gareth Bale, who is now on loan to an English club, EA Sports' contract with Premier League gives them complete access to use the player images.
Mino gets furious over a 'commission insinuation'
The conversation seemed to have gone well up to this point. However, Jordan's comment that Mino's remarks were purely based on carving out a commission did not sit well with him.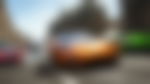 ADVERTISEMENT
Article continues below this ad
"What this is about is someone like you popping up saying, we're missing an opportunity here and ultimately I can monetize that, and of course I'll be paid a commission on that. And Beckham's just been paid forty million quid."
Mino hung up after this comment, lighting another spark in the row.
EA for years has relied on data from league licenses. This enables them to use club and player rights. And that's exactly how Gareth Bale's likeness has been utilized by EA.
ADVERTISEMENT
Article continues below this ad
This debate for sure has some legs now. If Zlatan decides on taking EA to court, or if all the players suddenly pull out of the current collective approach, EA will be forced to employ generic images and data. Zoltan Abrohimovic, perhaps.