"Easier For Me To Convince Roger Federer and Pete Sampras": Coach Details Taylor Fritz's Stubbornness
Published 04/30/2021, 10:30 AM EDT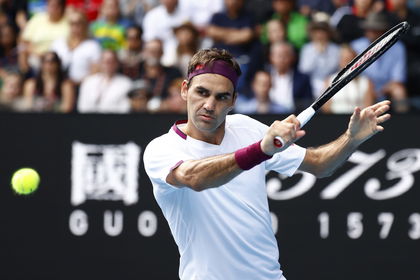 ---
---
Tennis ace Roger Federer is one of the most decorated players. During his career, he has been under the guidance of many notable coaches. American former tennis player and now coach Paul Annacone was the Swiss maestro's coach for a brief period. He was appointed in August 2010 and helped Federer win his seventh Wimbledon title. 
ADVERTISEMENT
Article continues below this ad
After his coaching stint with Roger Federer, Annacone coached a few prominent names on Tour. His current pupil is American rising star, Taylor Fritz. He compared Taylor's stubbornness to that of Federer's and Sampras'. He coached the 14-time Grand Slam champion, Pete Sampras, for the longest time.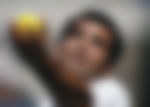 While comparing Fritz's stubbornness to Federer's and Sampras', Paul stated, "Yes, Pete and Roger were stubborn in a very different way. Ironically, it was easier for me to convince Roger and Pete to do things at times than Taylor, but they were older and more mature when I was with them and Taylor is still a kid."
ADVERTISEMENT
Article continues below this ad
Annacone says it was easier to convince Roger Federer and Pete Sampras
Annacone mentioned that it was easier to convince Roger and Pete because they were more mature and understanding, whereas Taylor is still young and at times needs an added effort to be convinced. However, Paul did mention that this attitude of Taylor's can become his strength in the long run. 
The 58-year-old added, "If Pete disagreed with me he would disagree, but I didn't need to have a law degree to convince him of what if I gave him the facts he would just shift and Roger was the same. Taylor, sometimes I feel like I got to go to law school to figure out how I can convince him that I'm right but again that can be a strength. It's a matter of him just tweaking that valve a little bit."
ADVERTISEMENT
Article continues below this ad
This season, Taylor has featured in a handful of events but has not caused an upset on Tour so far. Although he lost in the Australian Open, he showed encouraging signs even when going down to Djokovic in a five-set thriller. 
Meanwhile, Federer played one event this season as he returned to Tour after 13 months at the ATP Doha Open 2021. He is expected to play next in the ATP Geneva Open.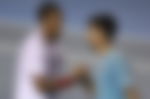 ADVERTISEMENT
Article continues below this ad