Eat This, Sleep At This Time, Don't Make Jokes: Vergne Opens Up on Difficulties of Red Bull's F1 Programme
Published 01/25/2020, 5:31 AM EST

Follow Us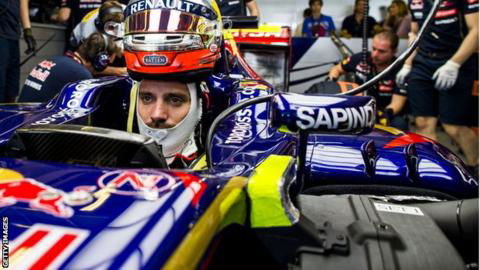 Despite the amazing performance that Jean-Éric Vergne is showcasing in the Formula E, Red Bull has closed the doors for him to make a comeback in Formula 1. He competed in Formula One for the Red Bull team Scuderia Toro Rosso from 2012 to 2014. He joined as the Ferrari test and development driver from 2015 to 2016. After being unable to secure a full-time drive for the 2015 Formula One season, he switched to Formula E. For his first season he signed for Andretti Autosport. He became the 2018 Formula E Champion, after clinching fifth in the New York ePrix in 2018. He became the first Formula E driver to win two consecutive championships after his repeat success in the 2018-19 season.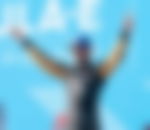 Jean-Éric Vergne on Red Bull
ADVERTISEMENT
Article continues below this ad
The Frenchman has made some startling revelation about the Red Bull F1 team. He recently said that it felt like a robot being a Red Bull driver.
"They constantly told me 'eat this, sleep at this time, play these sports for so long, say this, laugh there, don't make jokes. It reminds me of being a robot. So as soon as you get in the car, you are no longer happy about it. You don't feel yourself. I felt my status, I thought that I was the king, that I could handle everyone. But people thought that I was too full of negativity because I never smile. And that was true. It took me a while to realize that you need to smile. I like having fun, and I love what I do. Why do I have to behave differently if I don't want to? But of course, I am proud that I have reached F1. " He said.
He further added that Helmut Marko told him that he would no longer be required in Red Bull's F1 program after the 2014 season. This news was given to him when he was on the summer break.
"I was told during the summer break when I was with my family. It was like a bomb. All my dreams were shattered. When I left Formula 1, I ran out of money. I was stupid and didn't make a lot of money at Red Bull. People think that Formula 1 is full of money, and I also considered myself a millionaire, so I quickly spent everything. It took me two years to recover," added Vergne.
Helmut Marko's Comment on a possible comeback
When the Red Bull supremo Helmut Marko was asked about a possible comeback he said that Vergne would be a complete rookie even if he returns to the sport.
ADVERTISEMENT
Article continues below this ad
"The topic is closed. They have made careers in other directions and other motorsport categories. Vergne is now winning in Formula E, but the requirement profile isn't comparable to what we need in Formula 1. If he returned, he would be a complete rookie. It takes a whole season just to get used to the characteristics of the Pirelli tires. So for that reason alone, it's all in the past." added Marko.
Zak Brown on Red Bull
Zak Brown recently said that Carlos Sainz has found a supportive environment that contrasts with the uncertainty the Spaniard endured at Toro Rosso.
ADVERTISEMENT
Article continues below this ad
"Carlos has been outstanding. I think he'd been living under one-year contracts in the whole Red Bull-Toro Rosso environment. Obviously [Red Bull are a] fantastic team, but they can be a bit rough on their drivers." Said Brown