ECB must compromise to allow IPL participation: David Llyod
Published 04/27/2015, 10:03 AM EDT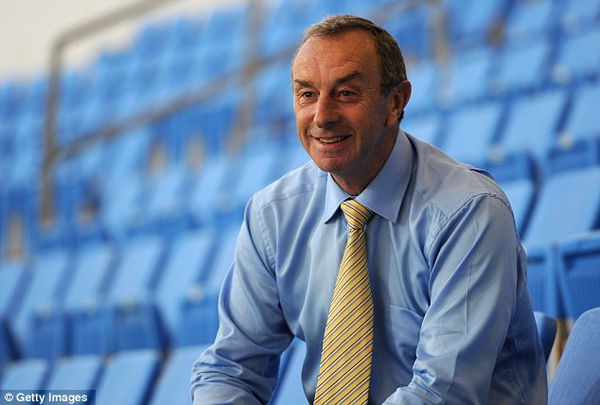 ---
---
Former England cricketer David Lloyd thinks that the England and Wales Cricket Board (ECB) needs to compromise and allow its players to participate in the Indian Premier League (IPL) to have any chance of mastering the T20 format.
ADVERTISEMENT
Article continues below this ad
"Our biggest problem is that we are busy playing elsewhere while the IPL is on. The tournament is in full flow here and the England team is in the West Indies," said Lloyd to the official IPL website on Monday.
He added,"We have to find a solution to this situation. Sit all the concerned parties in one room and work out a system that is beneficial to everybody involved. If we can have a five-week window for the IPL, that would help. But our domestic season spans from April to September and for that window to be created, the domestic season would have to be halved, which is not going to happen."
ADVERTISEMENT
Article continues below this ad
Llyod feels that it is a must for ECB to compromise for players' sake.
"You have to find a compromise. I know that the ECB is looking to revamp the structure in 2016. Our new chief executive and chairman will be sitting down with commercial partners and television companies to discuss how we can maximize global events. There should be a will within the governing bodies to work out a way that benefits the game and the players," he said.
When asked if the mindset of England team towards Twenty20 needs to changed, he said, "Twenty20 is a fantastic concept. We have not got there yet in the United Kingdom. We do (play) Twenty20 cricket but it is not concentrated into a fine package. It drags on for three months and thus loses its impact. Another thing is that watching cricket in the UK is quite expensive."
ADVERTISEMENT
Article continues below this ad
The cricketer-turned-commentator also said that the England players need to be good enough to play in IPL and believes that only a few of them are such cricketers.
"First, they have to be good enough to get into a franchise. We only have maybe six cricketers who the franchises would be interested in. I am getting a bit technical here but a major reason why we lag behind in the shorter formats of cricket is because we have not grasped bat speed."
"Going back to the World Cup and here in the IPL, you watch guys like Brendon McCullum and AB de Villiers and you see their bat speed is tremendous. Our batsmen have not grasped it. For that, we need our young players to experience the IPL, but again they have to be good enough," he said.
ADVERTISEMENT
Article continues below this ad