ECW Legend's Major Health Update Garners Love From Fans: "One Step at a Time"
Published 03/11/2023, 8:45 AM EST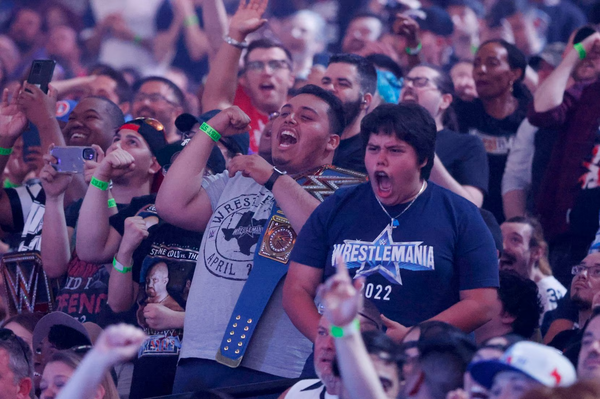 Injuries and setbacks are common in the world of pro wrestling. Putting your body on the line for the audience's entertainment can clap back in the worst way. But worse than that is when a wrestler has to live with the repercussions of the damage they took in their youth. Double that when a wrestler was in an extreme promotion as ECW.
ADVERTISEMENT
Article continues below this ad
While this ECW legend has not revealed anything about his current predicament, the fans are already wishing for his recovery. Unlike last time, when he shared a photo of himself in a hospital gown, Stevie Richards posted a video of him taking his first steps after coming back home from the hospital.
Fans cheer for ECW legend as he shares a video encouraging after a trip to the hospital
ADVERTISEMENT
Article continues below this ad
Just last week, Richards shared a photo of himself in a hospital gown. Promising that he will reveal what happened to him in a YouTube video, Richards didn't say anything about it. After that, he posted this video of him walking across his front lawn and reaching his walker.
 

View this post on Instagram

 
Being one of the ECW originals, Stevie Richards fought against many legends like Tommy Dreamer, Raven, The Sandman, and many more. In WWE, he fought alongside his former friends to go against the WWE guys.
After that, Richards won the Hardcore Championship 21 times. Obviously, fans connected with him during his long time inside the ring. Now, they are giving it back when he needs it the most.
A user, carnage.house.training, commented, "That's so good to see Stevie… inspirational ❤️"
pjreese427 commented, "Progress not perfection my friend."
This fan, walking_stereotype referenced Richards' time in WCW, calling out, "Good job man but please take it easy lol. I think Russo will cut a promo on you."
Quoting the tortoise and rabbit fable, audio.design.desk commented, "Slow and steady wins the race!! 💪🏻 really glad to see you're making steps towards your recovery."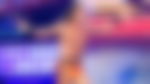 Another fan, suparon2020 commented, "🙌 awesome brother!! Good to see you're progressing fairly well. Prayers are with you… 👏"
Seeing his daily improvement on Instagram, highspotpodcast commented, "God bless! Pulling for you man, glad that you're improving everyday!"
ADVERTISEMENT
Article continues below this ad
Cheering Richards, bigdezee35 commented, "So awesome Stevie. Keep up the hard work. You got this!!👍🏾💪🏾"
At the end of it all, runsincirkles commented, "Outstanding! One day at a time, one step at a time."
In the video, it is clearly visible that Richards is healing at a good pace. Add to that the enormous support from his fans and it won't be long before Richards is completely back on his feet.
ADVERTISEMENT
Article continues below this ad
WATCH THIS STORY: 50 Years of The Rock: Dwayne Johnson's Greatest Achievements in WWE
Let us know what you think about the recovery in the comments below.
Edited By: Sherjeel Malik