Marathon Star-Shockingly Suspended For 'Blood Doping' After Tokyo Olympics 2020
Published 08/22/2021, 11:30 PM EDT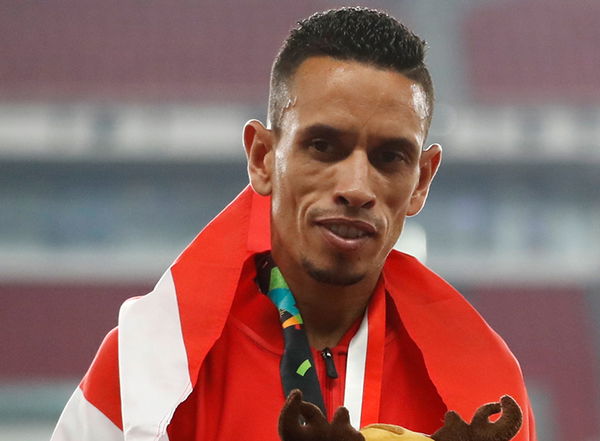 ---
---
The Olympic marathon runner, El Abbassi has been suspended because of alleged blood doping. The Moroccan-born long distance runner who represents Bahrain is reportedly under investigation for suspected blood-doping.
ADVERTISEMENT
Article continues below this ad
El Abassi was the gold medalist in the 10,000 metres at the 2014 Asian Games and the 2015 Asian Athletics Championships. He also has a personal best of 27:25.02 minutes for that distance.
Initially, El Abbassi used to participate in middle distanced races. However, later he moved up to participate in more long distances events. In his appearance in a long-distance run, he successfully set a personal best timing of 62:53 minutes at the 2011 Marrakesh Half Marathon. Moreover, in another tournament, he set a personal best of 61:13 minutes. As a result of which, he finished third at the Route du Vin Half Marathon, and was under 62 minutes again to win at the Zhuhai Half Marathon in China right after.
ADVERTISEMENT
Article continues below this ad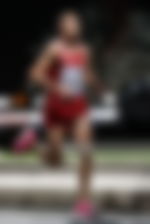 What happed with El-Abbassi?
According to the Athletics Integrity Unit (AIU), El Abbassi will be provisionally suspended for indulging in blood doping. In addition to that, the analytical finding reported the presence of a homologous blood transfusion following a test at the Tokyo Olympics.
The Brahrainian's sample was collected on 8th August. Apparently, this happened right after the Olympic marathon in Sapporo. There, he managed to secure the 25th position. The race was won by Kenya's Eliud Kipchoge.
ADVERTISEMENT
Article continues below this ad
Blood doping
Homologous blood transfusions require collecting and then infusion of a compatible donor's blood into the person who requires it. On the other hand, analogous blood transfer is quite the opposite. Here, the individual transfuses their own blood which was stored earlier.
The ITA gave out a report on the 15th of this month and said that the athlete has the right to provide his 'B' sample for further examination.
ADVERTISEMENT
Article continues below this ad
Re-building one's image in the wake of such incidents can take time. Therefore, let's see how El Abbassi comes out of this turmoil and moves forward in his career.
READ ALSO- "Hate Me More Than I Liked": Kevin Durant Opens Up About His Rocky Relationship With the Media