El Classico: Clash of the Spanish Giants
Published 04/01/2016, 12:31 PM EDT
By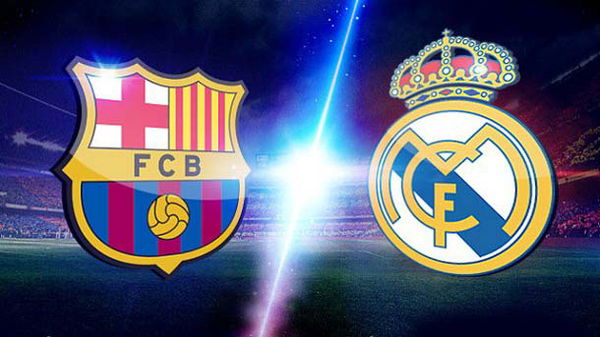 Only the FIFA World Cup Final and the UEFA Champions League final can claim to be a more watched spectacle in football.  The world eagerly waits for the showdown of the two giants who possess, the most talented squads in football right now. Real will be heading to the Camp Nou to try and avenge their 4-0 defeat as Barcelona look to wrap up the title in style.
ADVERTISEMENT
Article continues below this ad
Heading into Match week 31 of the 2015-16 La Liga season, the table stands as

Barcelona seem likely to wrap up the title within five more Game Weeks as they target another treble. Whilst Real have not done badly under Zidane, they have dropped seven points since he took charge compared to two by Barcelona.  Zidane's future will be determined by this result and also his champion's league performance.
ADVERTISEMENT
Article continues below this ad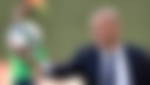 Barcelona are in the midst of a long and unbeaten run. In all competitions they have remained unbeaten in 37 matches, drawing 7 of them and winning the rest. Real Madrid on the other hand have faltered in their Liga pursuit and suffered a disqualification from the Copa del Rey, giving them only the Champions League and 2 place in the league as realistic targets.
Barcelona will be favourites heading into this match.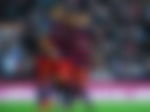 They possess the finest attacking trio in Messi-Neymar-Suarez. The South American trio have scored 107 goals between them this season, and are on course to better last season's tally of 122. The midfield of Barcelona, have been able to control the matches, with the likes of Rakitic and Turan capable of moving forward, Busquets providing a shield in front of the defence. Sergi Roberto has also developed this season and was one of the best players in the reverse fixture. Iniesta, Busquets and Rakitic who had slight injury problems are back in training with the team.
The defence of Barcelona will see Jordi Albareturn but Matheiu and Adriano are likely to miss out. However, the Catalans will be able to pair Pique with Vermaleen or Mascherano. Alves and Alba will have the wings, and Alexi Vidal is also set to make his classical debut after strong performances since the start of the year.
Real Madrid, also have a strong attack in their trio of Bale-Benzema-Cristiano. They have 80 goals amongst them, with 41 coming from Ronaldo. They do also possess a dynamic, offensive oriented midfield with the likes of Kross, Rodriguez and Isco performing well.  They do have a reliable defence but suffered a big blow, with Sergio Ramos's participation in the match being a doubt after suffering a back injury on International duty.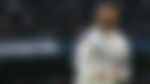 On paper, Barcelona are favorites. Home ground advantage, longer unbeaten run and their devastating attack. Their La Liga defence has been better, conceding 24 to the 28 of Real. They have kept 13 clean sheets to the 10 of Real Madrid and have conceded fewer shots than Los Blancos.
ADVERTISEMENT
Article continues below this ad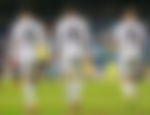 In such matches though, cannot count either side out. Madrid will no doubt be thirsting for revenge and in matches against their rivals, players up their game. Madrid is also full of super stars.
Barcelona will be the team that's going to control the game and their midfield and attack will be trying to carve paths in. Madrid's defence will have their hands full holding them and would want to lure Barcelona into their half, before breaking on the counter.
ADVERTISEMENT
Article continues below this ad
The Champions league quarterfinals will be played mid-week after the Classico. A win for one of the teams can be a morale booster ahead of a knockout tie.
The worlds ready to watch the match at the Camp Nou for another thrilling El Classico.