Elder Scrolls And Doom Eternal Coming To Next Gen Consoles
Published 08/07/2020, 1:45 PM EDT
By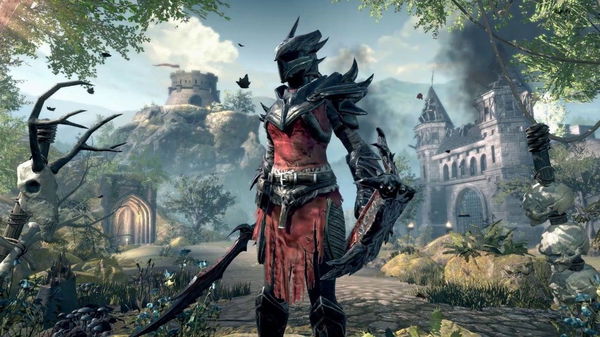 The wait for the next-gen consoles and the regular updates has somehow neutralized the anguish this pandemic has created. The date of the release of these consoles still remains a mystery. However, both Sony and Microsoft have tried shifting the odds in their favor by giving insights into exclusive games. Rockstar Games announced that exclusive content would be created for GTA 5, to be launched with the next-gen consoles. Doom Eternal and Elder Scrolls Online will add their names to the list of games that will feature on the new piece of hardware. PS5 and Xbox Series X will enable you to get your hands on an upgraded version for free.
ADVERTISEMENT
Article continues below this ad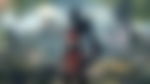 Elder Scrolls and Doom Eternal Coming soon?
ADVERTISEMENT
Article continues below this ad
While the exact dates and details of the launch are not yet determined, we can expect to hear from Bethesda soon. The games will bring in new updates and features that remain under a cloche for the time being. However, more titles by the franchise are also on the table. But again, the exact features and upgrades remain a mystery.
"Additionally, our teams are working hard to ensure both titles will support backward compatibility when the new consoles launch."
This basically means that the arrival of new hardware, with cutting edge technology, won't mean the older consoles will be obsolete. Games will be released for the older console and the new at the same time.
"While we don't have any news to share just yet on our remaining catalog of titles, we can confirm we are committed to offering free upgrades for current-generation console owners of existing Bethesda titles we bring forward into the next generation of consoles."
The Elder Scrolls Online and DOOM Eternal are coming to Xbox Series X and PlayStation 5! Players who own or purchase either title on Xbox One or PS4 will be able to upgrade for free to the Xbox Series X and PS5 versions, respectively, when available. https://t.co/Bac1J4Odjh pic.twitter.com/AUJ4HK7jDv

— Bethesda (@bethesda) August 6, 2020
QuakeCon 2020
ADVERTISEMENT
Article continues below this ad
PS5 and Xbox Series X will feature an upgraded version of games with new features that make it very interesting to own a new piece of hardware. This probably will prompt other developers to come out with the same tactic to be able to entice their consumers. While Bethesda did not release any particular details on these updates or their launch dates, QuakeCon will try and answer your questions.
QuakeCon has been shifted online due to the current pandemic. It begins today on the 7th and ends on the 9th. A live stream of the event will be available on Twitch. Bethesda might even announce new titles alongside news regarding the existing ones. The company will also reveal its plans for the future as the next-gen consoles will launch in the latter part of this year.
ADVERTISEMENT
Article continues below this ad
Source– Bethesda.net