Electronic Arts Executive Optimistic About Apex Legends Despite Stagnant Player Count
Published 02/08/2021, 3:42 AM EST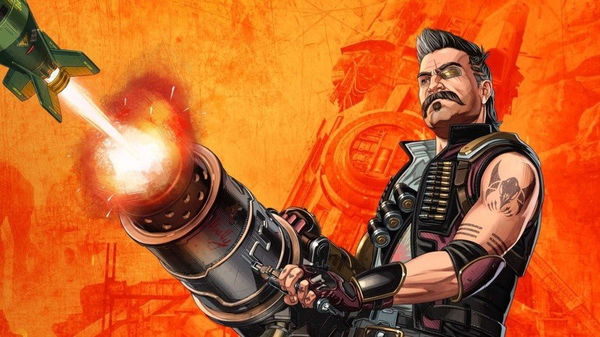 ---
---
Apex Legends has introduced a lot of new gameplay elements into the Battle Royale genre. Although the BR title from Respawn Entertainment has seen its popularity falter over time, the game has built a loyal player base of its own.
ADVERTISEMENT
Article continues below this ad
Apex Legends was unknown 'less than 2 years ago', says Electronic Arts executive
Over the past couple of seasons, the popularity of the game has taken a hit, with the introduction of Call of Duty Warzone in the Battle Royale bandwagon, as well as the emergence of other titles in the roster of competitive titles.
ADVERTISEMENT
Article continues below this ad
However, thanks to regular updates and a loyal fanbase, the game has grown massively over the two years of its existence. And now, the game has crossed a major milestone in terms of sales returns. On a recent earnings call, Electronic Arts CFO and COO, Blake Jorgensen, was happy to announce that the BR title is currently a $1 billion product.
"… Let's all remember, less than 2 years ago, no one knew this product existed. Today, it's over $1 billion. We think there is a huge upside to this product over time, and I just encourage people to keep focused on that because we don't have a mobile product today.
"We don't have a Switch product today. There are still other platforms around the world that we might go on. This is an opportunity that will last for a very long time, and we're trying to build it for the long-range, not just a 1-year blip. So we're very excited about it."
Naturally, EA Games is quite optimistic about the future of this game, and Blake went on to add that it is only a matter of time before Apex Legends graces platforms like Nintendo Switch and smartphones.
Further Reading: Apex Legends Season 8: Upcoming Quality of Life Update to Introduce Tweaks to Caustic, Loba, and Revenant
ADVERTISEMENT
Article continues below this ad
An optimistic future
Blake was especially excited about the massive growth that the game has seen. Speaking of how the devs have put in their efforts for the game, he said:
"The Apex team has really embraced the playfulness of the characters and gameplay. The team has focused on having more fun in the craft of building and experimenting with new modes and ways to explore the APEX universe and characters."
ADVERTISEMENT
Article continues below this ad
While discussing the growth of this title, Blake talked about what made EA decide to launch the title on Nintendo Switch. According to him, Japan is the second-largest market for Apex. Simultaneously, it is one of the largest markets for the Nintendo Switch as well. Although, Blake agrees that "Nintendo Switch is a global business, not just a Japanese business".