Elon Musk Takes a Shot at Shorting
Published 01/29/2021, 6:21 AM EST ---
---
The war between short-sellers and Redditors has taken the internet by storm. A bunch of internet users recently took on Wall Street brokers who were banking on GameStop to crash. The back and forth led to a series of celebrities, including Elon Musk and Congresswoman AOC, joining in on the discussion.
ADVERTISEMENT
Article continues below this ad
Many internet users warned people of the repercussion of advertising this trading war. However, the richest person on Earth and a popular politician talk about something, the world will know about it.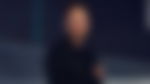 Amidst all this, Elon Musk came out to publicly shame shorting. Shorting, another term for the 'Short Selling' method of trading, has been used by Wall Street brokers for almost a century. However, Elon feels, for all intents and purposes, shorting is unethical and should be illegal.
ADVERTISEMENT
Article continues below this ad
u can't sell houses u don't own
u can't sell cars u don't own
but
u *can* sell stock u don't own!?
this is bs – shorting is a scam
legal only for vestigial reasons

— Elon Musk (@elonmusk) January 28, 2021
His rationale behind the discontent is that one cannot sell something they do not own. Since shorting primarily comprises the selling of borrowed stocks, Elon Musk called it a "scam".
ALSO READ: Elon Musk Permits Developer To Use SpaceX in a New Game After a Barrage of Tweets
Elon Musk sets off a chain reaction, shutting down operations on the Robinhood trading app
Naturally, seeing all of this as an opportunity, many traders started betting on either side of the GME stock. Elon's tweets have only attracted unnecessary attention to the matter.
With everything happening live on the internet, it is difficult to determine how ethical this is. Therefore, Robinhood, the popular trading platform, halted any GME stock sale through its app. However, the backlash that followed proved that Robinhood chose to go down a slippery slope.
A lot of people, especially many from the gaming community, are full of concerns. They have come out to express their lack of faith in trading platforms such as Robinhood. Twitter is full of rants and memes on the trading app, leading to major losses for the company.
Mike "hastr0" Rufail, the owner of the gaming organization Envy, which is also the parent company of the current Call of Duty League champions Dallas Empire, came up with an excellent idea. In a recent tweet, hastr0 said that he will be funding and advising a brokerage startup.
ADVERTISEMENT
Article continues below this ad
I've made a considerable amount of money through trading. It's been an added lifeline for my family.

I've also been very fortunate in my career and lucky to be in my position.

With that said, I'm going to fund a new brokerage startup and advise the company. This was the icing.

— Mike Rufail (@hastr0) January 28, 2021
This seems like an interesting crossover where the gaming community finds itself mixed up in the trading business. If nothing, it can make up for the education system's failure in teaching children a thing or two about stock trading.
ADVERTISEMENT
Article continues below this ad
ALSO READ: PlayStation 5 and Xbox Series X Have an Unlikely Competitor in Tesla Model S
Trending Stories