End of Season Awards: Predictions
Published 03/17/2017, 5:15 PM EDT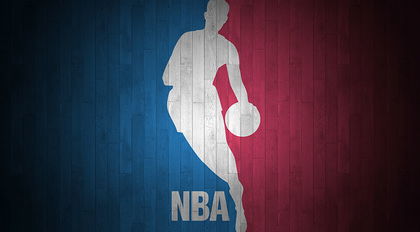 ---
---
This NBA season has been full of surprises. From Miami Heat going on a 13 game winning streak to witnessing Rockets' razzle-dazzle style of offence, this regular season has provided us ample entertainment. It has also provided a sneak-peek into the future of NBA with a lot of young players rising to the occasion. We take a look at the best of the best.
ADVERTISEMENT
Article continues below this ad
1. Rookie of the Year: Joel Embiid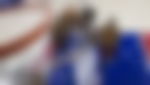 After missing out two years due to injury, we finally got to see Joel Embiid and it was some experience to see him play. Joel Embiid has averaged 20.2 points, 7.8 rebounds and 2.5 blocks per game all while playing limited minutes. Sadly, Joel suffered another injury just 31 games into the season. Joel "The Phenom" Embiid has given Sixers fans new hope. Trust the Process!
ADVERTISEMENT
Article continues below this ad
2. Sixth Man of the Year: Eric Gordon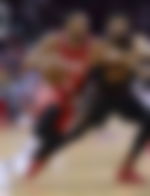 Eric Gordon has had his best season ever this year as he's averaging 16.6 PPG while shooting a decent 37.6% from long range. He's dropped 212 three pointers this season so far, which is third most in the league. He's been instrumental in Houston Rockets's success this season and plays a key role in every game. Rockets fans will be expecting a lot from him in the playoffs.
3. Most Improved Player: Giannis Antetokounmpo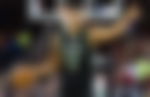 In just his 3rd season in the NBA, Giannis Antetokounmpo has surprised everyone by his playmaking ability, athletic prowess and incredible work ethic. This season, he's averaging 23 PPG, 8.5 RPG and 5.5 APG. After Jabari Parker suffered a season-ending injury, Giannis has single-handedly took the Bucks to the 8th seed in the east. He is also on track to become the first player ever to be top 20 in total points, rebounds, assists, steals and blocks, that's all five statistical categories people. The Greek Freak has truly lived up to his nickname!
4. Defensive Player of the Year: Rudy Gobert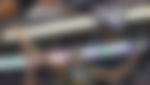 Frenchman Rudy Gobert has had a breakout season this year. The 7 ft. 1 inch centre for Utah Jazz is averaging a double-double with 13.2 PPG and 12.8 RPG to go along with a league high 2.5 blocks per game. He is first in blocks, block percentage, defensive rating and defensive win shares. If that wasn't enough, Utah Jazz has allowed the fewest points this season and Rudy Gobert deserves a lot of credit for that.
5. Coach of the Year: Scott Brooks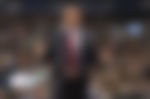 The Washington Wizards started their season like they weren't going to make the playoffs. Right now they're seeded 3rd in the east and are on their way to a 50-win season. For years, Wizards had been a sub-par team despite having players like John Wall and Bradley Beal. It feels like every Wizard this year is having the best season of their careers. John Wall is averaging a double-double with 23.2 PPG and 10.7 APG. Bradley Beal has grown into one of the best shooters in the NBA currently as he's averaging 23.2 points on 40% FG shooting from long range. Marcin Gortat and Otto Porter are also putting up incredible numbers. Scott Brooks has had a significant role in all of this sudden improvement. So, don't be surprised to see the Wizards go deep in the playoffs.
5. Most Valuable Player(MVP): James Harden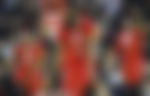 When the 2016-17 NBA regular season started, nobody could predict that someone would score 50 points and get a triple-double all in the same game. James Harden has silenced every critic of his this season by averaging a near triple-double with 29 points, 8 rebounds and 11.3 assists per game. Not only that, Rockets are seeded 3rd in the highly competitive western conference and are being considered a legit threat to every team in the west. The Beard has taken his game to superstar level this season as he's left players like Kawhi Leonard and LeBron James behind in the MVP race. FEAR THE BEARD!
ADVERTISEMENT
Article continues below this ad
ADVERTISEMENT
Article continues below this ad