The endless match: reliving John Isner vs Nicolas Mahut's Epic encounter
Published 06/22/2017, 2:00 AM EDT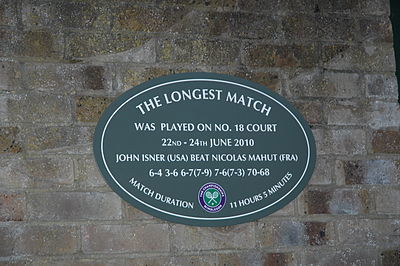 ---
---
It's been seven years since the epic first round encounter between John Isner and Nicolas Mahut, and there hasn't been a match that has even come close to shattering the records that were made during the three days that the match lasted. When both the players took to court no.18 at the Wimbledon Championships in 2010, little did anyone know what the match would transpire into. After battling for over eleven hours, this match holds the record for the longest match in the tennis history in terms of games as well as duration, without any rain delays.
The match started late evening on the 22 of June (Tuesday), got suspended at two sets each late night, due to fading light, and resumed again the next day (Wednesday) in the afternoon. And what came after that was unreal, as both players bombarded over a 100 aces each to hold on to their service games. Play was suspended again late night at 59 all, due to fading light, and by then it had already shattered the previous record for the longest match ever in the history of tennis. And on and on it went, the next day (Thursday), as both players battled dehydration, mental fatigue, tension and hunger, to provide the entire world with one of the epics to remember. It was Isner who finally broke Mahut, and clinched the match on his fifth match point, and ended the fifth set at 70-68.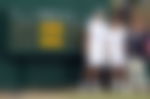 The players were commemorated immediately after the match, and the chair umpire Mohamed Lahyani was also recognized for his contribution during the match as he went through the entire fifth set without a break. Legends and players alike congratulated both the players for their incredible effort, and both the players won the ESPY award that year for best record breaking performance that year.
The match was an epic in its own terms but it raises questions over the non-inclusion of a tie break in the final set in the grand slams. Currently only the US open incorporates the rule that the final set will be decided by a tie break. The debate has been going on since years, about the inclusion of a tie break in the final set, but it is highly unlikely that a tournament such as Wimbledon, which strictly adheres to tradition, will change its rules in a hurry. Regardless of that, it is highly implausible, that the record for the longest match in the history of tennis will be broken anytime soon, and will remain to be one of the matches to boast about for the sport of tennis.