Engine Bosses Open to New F1 Manufacturers
Published 05/16/2018, 11:23 AM EDT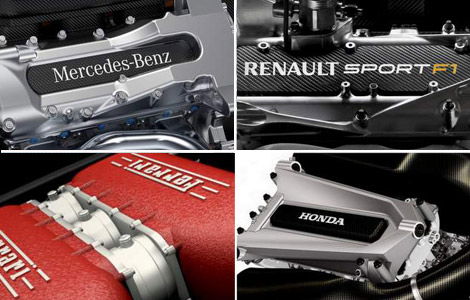 ---
---
Currently, there are not too many manufacturers competing in F1. In fact, only Ferrari, Mercedes and Renault have their own engines while the rest of the teams are customer teams, i.e those who fit their cars with engines of other F1 manufacturers. Haas and Sauber are fitted with the Ferrari engines while Renault lends its engines to Red Bull and McLaren. Mercedes have lent their engines to the Williams and Force India cars while Toro Rosso uses Honda engines.
ADVERTISEMENT
Article continues below this ad
But all that will seemingly change in 2021. With the FIA intent on bringing new engine rules by the 2021 season, the current bosses of the manufacturer teams seem eager on helping new manufacturers enter the F1 world.
Mercedes boss, Andy Cowell said, "I guess one of the things we all wish is that there were ten manufacturers in the sport, ten teams, ten power unit manufacturers. There is a desire from us and from the FIA and Formula 1 and removing the MGU-H does that help a new entrant come in, quite possibly." Adding credence to his MGU-H point, he said, "We've offered to help with technology transfer to help a new entrant. The best way to make it easier for a new entrant is to take some of the systems away, the ones that are perceived to be complex."
ADVERTISEMENT
Article continues below this ad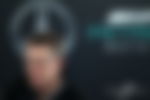 He further revealed how Mercedes was always willing to provide help, "It's not a recent thing, it's something we've always supported. We've always been keen to provide our fair share of customer teams and I guess a few years ago, more than our fair share and we've always supplied exactly the same performance level there so the topic of a newcomer then, we're keen to help as long as the regulations permit us to help, so that's why that's been discussed with the FIA and Formula 1."
ADVERTISEMENT
Article continues below this ad
Ferrari also seem supportive of this mission. Technical head, Mattia Binotto said, "I think it would be good for the sport, new manufacturers. I think we would help them certainly, through some regulations, as we said, in order to reduce some complexity of our technology at the moment. So we would support it, certainly through regulations. I think that's the best we can do."
Remi Taffin of Renault decided to approach it cautiously. He said, "I think we would have to define the frame of that but we are obviously discussing that. We will be looking at this and we will see where we get but we really appreciate to have top competition. We at Renault are already helping teams because we have customer teams so we supply power units. Whether it comes to a part or a fraction of that power unit is a different matter and it's being discussed."
ADVERTISEMENT
Article continues below this ad
Though fielding ten F1 manufacturers seem unrealistic, it would certainly help the sport if there were more teams with their own engines. They would not have to rely on outside help and the arguments about customer teams helping their F1 manufacturers would certainly dry up. Any potential manufacturers wanting to enter F1 could take heart from this outpouring of support.