England vs India : Womens World Cup Final Ratings
Published 07/23/2017, 3:44 PM EDT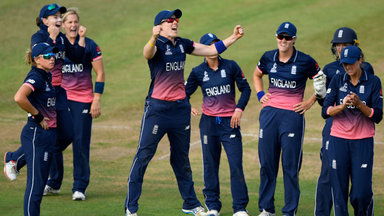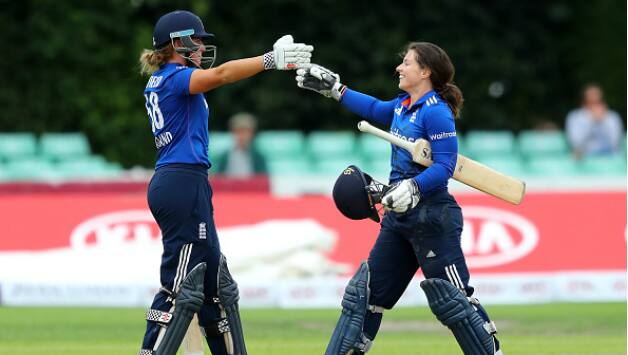 ADVERTISEMENT
Article continues below this ad
After 35 days since the Champions Trophy final defeat by the hands of Pakistan, again Indian Cricket lost a final in England. The only difference is that this time defeat came to women's cricket team. Indian fans are shocked with the result because it was an anti-climactic result for India since they were well on course for a memorable triumph, sitting pretty at 191 for three in 42.5 before a batting collapse saw them bowled out for 219 in 48.4 overs. Opener Punam Raut (86) and Harmanpreet Kaur's (51) steady half centuries had set the platform but once they departed it was far from a smooth ride as England's consistent strikes turned it into a cliffhanger and at the end, England won by 9 runs.
Instead of feeling heart broken we should feel proud that Indian team played excellent cricket throughout the tournament. Let's analyze the performance of the top players.
India
ADVERTISEMENT
Article continues below this ad
Punam Raut – 9/10
Punam Raut played brilliantly as she scored 86 runs playing 115 balls. She was looking set for a hundred but lost the wicket. More importantly, this was the start of collision and the deciding point of the match. 191-3 to 219-10 was the result of this wicket. In my opinion, Punam Raut played very well but this mistake cost India the Cup.
Smriti Mandhana & Sushma Verma (wk) – 2/10
Shrubsole got Smriti on the 4th ball of her spell and it was the start of a dangerous spell from Shrubsole which led England to the victory. India needed a good opening partnership and Smriti failed to provide. On the other hand, Sushma Verma was under a lot of pressure and she needed to bat calmly but she failed to score a run.
Mithali Raj – 6/10
One of the best players in Women's cricket is Mithali Raj. Indian fans had big expectations from her in the final match but her wrong call cost India. It was her call that resulted in the runout.
Harmanpreet Kaur – 9.5/10
It was another fine inning by Kaur after her last knock against Australia. When she came to crease, India was struggling on 43 runs with two important wickets down but Kaur absorbed the pressure and played beautifully while adding 95 runs for the 3rd wicket.
Veda Krishnamurthy – 7.5/10
It could have been an 8.5/10 inning if she would have played more carefully. She played well but now well enough. She was trying to hit every ball out of the park but that's not how Cricket works and it resulted in her wicket despite she was looking set. She scored 35 runs in just 34 balls.
Deepti Sharma – 8/10
At such a young age, she played very well absorbing the pressure of chasing. She might not have scored too many runs but how she was handling the pressure deserves the applause. Every shot she played was good but one bad shot and she lost her wicket and with that wicket, India lost the hopes of lifting the cup. Apart from that, she bowled decently by conceding just 39 runs in 10 overs.
Jhulan Goswami – 10/10
Jhulan remained quiet during the most of the tournament but when it mattered most (Semi final and final) she roared. She was the key player during the victory against Australia in the semi final and in the final, again she bowled a spell which she will never forget. She took three wickets while bowling three maiden overs and conceding just 23 runs. You cannot expect more from a player.
Shikha Pandey – 1/10
Nothing was going right with Shikha Pandey today. First, she conceded 53 runs in just seven overs and later she attempted to take a run when it just was not possible, and she paid the price.
Poonam Yadav – 8.5/10
Poonam conceded just 36 runs while taking two wickets. It was a pretty decent spell.
Rajeshwari Gayakwad – 7.5/10
Gayakwad had a bad day at the office as she got bowled on the first ball which was the last wicket of India. In the bowling department, she performed average conceding 49 runs and taking just one wicket.
England
Lauren Winfield & Tammy Beaumont – 6/10
Both openers were looking solid but lost their wickets within the interval of 13 runs. Lauren scored 24 runs and Tammy scored 23 runs.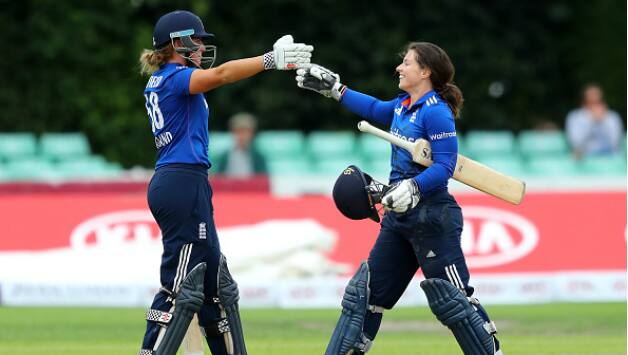 Sarah Taylor & Natalie Sciver – 8.5/10
Sarah Taylor came to the crease when England was on 60 runs with both openers back in the pavilion. Just after adding three runs, England lost a very important wicket of Heather Knight and left England under a lot of pressure. It was Sarah who played very well under the pressure and scored 45 vital runs. Also, she was involved in two run outs.
Natalie played a similar role as Sarah Taylor by playing a good knock under pressure. She scored 51 runs. She also bowled a maiden over which helped England to build pressure on India.
ADVERTISEMENT
Article continues below this ad
Fran Wilson & Heather Knight – 1/10
Both players were invisible during the match whether it was batting or bowling.
Katherine Brunt & Jenny Gunn – 8/10
Both Katherine and Jenny played well and scored 34 and 25 runs when the team needed most. In bowling, they could not claim a wicket but they bowled good spells.
Laura Marsh – 7/10
She scored 14 runs which we can say that it's a good score for a bowler. She conceded 40 runs in the bowling while bowling one maiden over.
ADVERTISEMENT
Article continues below this ad
Anya Shrubsole – 10/10
Anya Shrubsole won the match for England single handedly. Whenever India was looking good, Shrubsole will get a wicket. She is the reason that India lost seven wickets in the interval of 27 runs. This spell will be remembered by cricket pundits for a long time.
Alex Hartley – 8/10
She conceded 58 runs which are pretty huge for an average scoring match but she also got two wickets, one of which was Kaur's wicket which proved to be a deciding point of the match.