Fall of Premier League Giants In Europe.
Published 08/24/2015, 2:17 PM EDT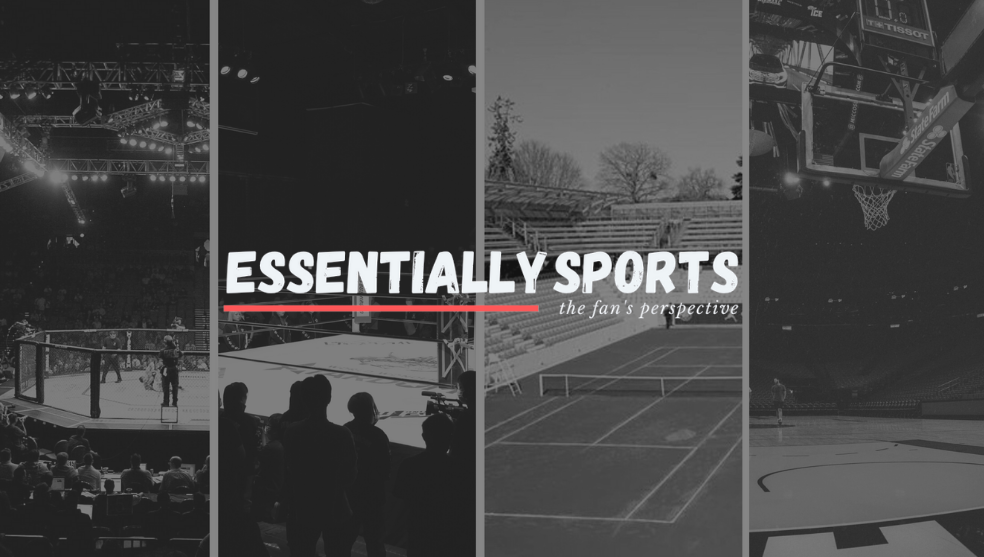 In 2012, with Real Madrid beating Manchester United 3-2 on aggregate and Bayern Munich tipping Arsenal 3-3 on away goals, it was the first occasion since 1995-96 that Premier League had no representation in the Quarter Finals from the biggest club football competition in Europe. This feat was again achieved last season with Manchester City, Chelsea and Arsenal, all failing to clear their Round of 16 hurdles.  Manchester United couldn't qualify for the tournament finishing 7th last season and Liverpool, who replaced themselves in Champions League, were ousted in the group stage itself. In the words of Fabio Capello, "no-one has taken the place of United" that season.
From providing three semifinalists in three consecutive seasons from 2006-07 to 2008-09 to no Quarter Finalist in 2012-13 and 2014-15, the English football has taken a hit at the European front. English clubs have been playing catch-up in Europe, demonstrated by their poor showing in the big competitions last season. Analyzing such a run of poor performances points out different reasons in several directions, some related to topics on the field, like style of play, intensity of game and tactical naivety and others to off the field topics like glamour, cash inflow, competitiveness at the domestic front, fixture pile up/no winter break, etc. Excluding off the field topics, as they are not in either player's or manager's hands, all the on-field reasons for lack of English dominance in Europe, from absence of style and swagger in play, to failure in controlling the tempo of the game and tactical ineptness, can be attributed to one particular reason- Lack of A Complete Midfielder.
ADVERTISEMENT
Article continues below this ad
This is one particular role that has, until now, been overlooked by a succession of managers blind to the tactical and technical shift across world football. As the fluidity of the tactical system increases, and as traditional boundaries dictated by formation grids become increasingly redundant, it is the elite-level central midfielder that has undergone the greatest transformation.
ADVERTISEMENT
Article continues below this ad
Tactical Changes
The creeping osmosis of Pep's tiki-taka tactics has certainly played its part, but the evolution away from specialised roles is, in truth, more a reflection of an increasingly refined player production line than tactical fashion. With increasing viewership and humongous amounts of revenue from broadcasting rights as well as takeovers of clubs from millionaires around the world, had brought enough cash inflow to fortify and build state-of-the-art youth facilities – drilling kids from as young as five- to churn out Football Player 2.0: a champion athlete, an all-rounder, and an overawing machine of technical perfection programmed more robustly than its predecessors to provide the engine and drive in central midfield.
These footballers – the likes of Mateo Kovacic, Marco Verratti, Geoffrey Kondogbia – possess technical nous as a minimum requirement, and add to this with a remarkably detailed array of skills whose domains have been conventionally allotted for wingers and defenders.
This is because, as the tactical landscape has progressed towards furious pressing, football has been sucked inwards; central areas are increasingly congested and regista passers are drowned out.
The modern all-round midfielder is an agile dribbler who shifts and slaloms away from trouble, is a composed distributor who links the offense and the defense as well as the left and the right flanks, and is an intelligent presser and tackler, flitting across the pitch performing multiple roles.
Juventus is powered by the energy of Paul Pogba, Sami Khedira; Bayern by that of Xabi Alonso and now Arturo Vidal; Barca is driven by Ivan Rakitic; while Madrid is energized by Luka Modric and Toni Kroos. Even Borussia Dortmund has Ilkay Gundogan.  All the above midfielders glide effortlessly across the pitch, acting as regista, destroyer, and playmaker, either by a single player or in a group of two (as need be) in a sandstorm of furious energy. But in the Premier League, where tactical nuance is bludgeoned by giggling oligarchs hurling money into a league designed for profit, these players are nowhere to be seen. It is no wonder England's impact on Europe has steadily declined this decade.
Where English midfielders are missing
What defines Juventus, Barcelona, and Bayern Munich is their constant role-reversals similar to the style of "Total Football" which Johan Cruyff implemented in Barcelona, albeit with a lot more of ball pressing; their tactics are a seamless blur of movement, while English clubs remain rigidly steadfast with absolutely no fluidity, and thus are flimsy and easily outmanoeuvred. Last season, we saw Kondogbia ripping through the heart of Arsenal at the Emirates, Verratti skipping and jumping around Chelsea's disorganised Oscar/Fabregas combo, and Luka Modric disemboweling and dismembering Liverpool at Anfield.
A consistent pattern emerged as the season progressed, but this summer the Premier League's top clubs have begun to address the problem with a string of signings that should significantly improve their chances of success on the European stage. English clubs are finally ready to embrace the importance of the all-round central midfielder.
Manchester City- English solution for Yaya's laziness
At Manchester City, the rigidity of their attacking lines and jaded movement was epitomised by Yaya Toure's dramatic fall; Pellegrini's team was like a glitching machine, endlessly looping its attacking patterns. Finally awake to the dilemma, the signing of Fabian Delph – whose gangly agility pierces midfield lines effortlessly – represents an excellent addition who should reinvigorate their tactical setup. At Villa, his primary skill was linking play together quickly and aggressively, while maintaining a defensive shield.
Manchester United- German engineering
Manchester United have also sought to integrate a complete midfielder into their starting XI with the signing of Bastian Schweinsteiger. The German's vertical slaloms have pulled the strings in Munich for a decade, and his technical superiority combined with his steely presence in the heart of midfield and a vision of sniper amalgamated with the famous German discipline last year in Brazil; and undoubtedly his tireless running will revitalize a team who, for the majority of last season, relied upon long hoofs to Marouane Fellaini in order to speed up their transitions from defence to attack.
 Liverpool and Chelsea- All-rounders win
Liverpool's replacement of Steven Gerrard with James Milner is an even more dramatic statement of intent, perfectly justifying the growing need of a total midfielder and managers of the English teams managers' acknowledgement of such an evolution in central midfield. Technical adeptness is no longer the sufficient and necessary feature, rather it's only the necessary quality needed. It is merely a foundation; Milner's work rate and positional darts are far more suited to the modern game than Gerrard's quiet distribution.
Chelsea's situation is more nuanced, although Cesc Fabregas clearly lacks the integrity of a modern central midfielder. His positional indiscipline and defensive inadequacies have left him strangely outdated; just 10 years ago his attributes were perfect for his position, and yet now his skills are too few and too technically specific to be trusted anywhere other than the No.10 role. However, with the signing of Pedro, the scenario has changed. Instant impact by the Barca man who had played for a better part of his career with a team who had invented and mastered the art of midfield dominance, in Chelsea blues is a testament to that.
Arsenal- Cazorla's new role 
ADVERTISEMENT
Article continues below this ad
Surprisingly, the only midfielder who comes closest to the definition of a modern complete midfielder in present Premier League comes from a team who's manager is notoriously famous and repeatedly accused of using outdated tactical strategies drilled by an ageing coach. Arsenal.
Recognising the new necessities, Arsene Wenger shifted Santi Cazorla from a high playmaker position to a deeper role at the beginning of last season.
The impact has been instant and seismic, and leaves Arsenal looking capable of a title challenge for the first time in a decade (and may be partly why they lost on opening day against West Brom, instead fielding the industrious Coquelin).
ADVERTISEMENT
Article continues below this ad
It seems symbolic that the Premier League would begin to catch up with Europe not by innovating or cultivating young players to new and challenging positions, but instead by pulling a 30-year-old playmaker back and sticking him in unfamiliar territory.
In Cazorla's shift, however, we see how the standards of modern football have dramatically risen; as tactical strategies become hyper-intelligent, interconnected swarms, and as the technical quality of the individual continues to increase, the modern central midfielder must now boast all the traits – dribbling, agility, speed – of an attacking playmaker, while maintaining the composed passing and defensive poise that the position has traditionally required. Judging by the transfer activity of the top five clubs this summer, it would appear that the Premier League has finally woken up to that fact. Expect a stronger showing in Europe this season.