Eoin Morgan Praise Jos Buttler at Recent Interview
Published 02/17/2020, 11:19 AM EST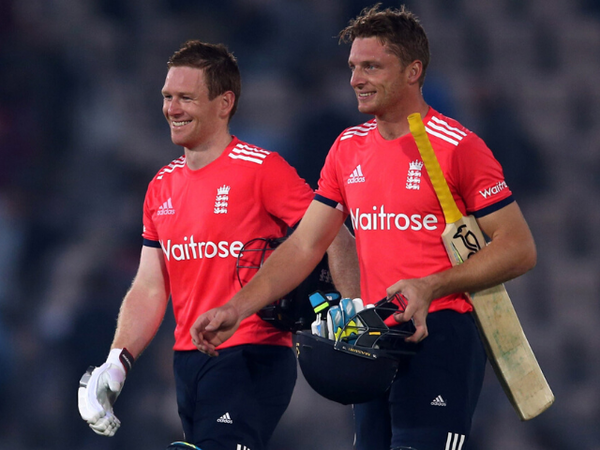 ---
---
Every England cricket fan knows that Jos Buttler is a great batsman. In fact, cricket lovers globally have known this for a while now. However, recently his form showed deficiencies which adversely affected his performance. In the T20I series against South Africa, he scored 15 runs in the first match and 2 runs in the second. Despite this Skipper Eoin Morgan assured the fans that the entire team's confidence in the batsman remains rigid.
ADVERTISEMENT
Article continues below this ad
Eoin Morgan comments about Jos Buttler
Morgan said, "Jos is one of our greatest white-ball cricketers, as a batsman, never mind with the gloves. We believe him, Jason (Roy) and Jonny (Bairstow) are our top three at the moment, moving forward".
ADVERTISEMENT
Article continues below this ad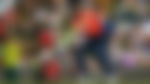 Even though Eoin Morgan made this delightful comment about the batsman, the management will still take a second look at the batting order. Speculations are brewing that the management will be looking for the right set before the T20 World Cup.
ADVERTISEMENT
Article continues below this ad
Commenting on the change in batting order Morgan said that he knows that even if things are changed, the team will still emerge stronger. He admitted that Jos Buttler is a brilliant #5, however, there are times when he opens and delivers an excellent performance. Finally he said, "Jos is one of our best finishers, but as a 5, 6, 7, 8 we have to get better as well. We can't just rely on him. If he comes off at the top, we win the game in 10 overs. "
Buttler's performance in the T20I series finale
Buttler proved he is a good opener in the finale of the T20I series finale between South Africa and England. Shami and Pretorius dismissed him but not before he scored over a half-century. England won the finale with 223 runs with 5 balls to spare. This series between England and South Africa was one of the most nail-biting series to witness this season.
ADVERTISEMENT
Article continues below this ad
Read: T20I: South Africa Vs England 2nd Match Kept Fans on Edge at All Times