Epic Games Head Tim Sweeney Claims He Does Not Own PlayStation 5 Console in a Court Hearing Against Apple
Published 05/05/2021, 3:46 PM EDT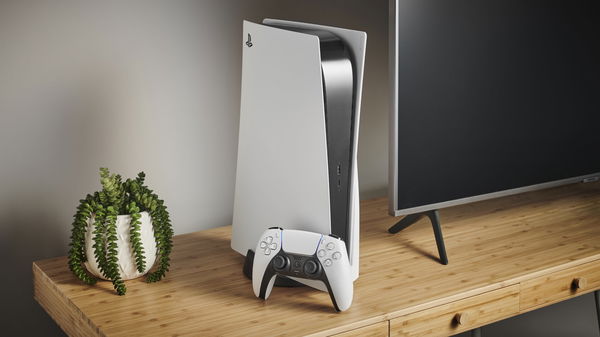 ---
---
The Apple Vs Epic Games drama continues to unfold, as the two modern-day giants butt heads in court. The recent court hearing has unfurled interesting information about the scarcity of PlayStation 5 in the market. Epic Games head, Tim Sweeney, shared something interesting that might just leave you shocked.
ADVERTISEMENT
Article continues below this ad
Sweeney revealed that despite the PS5 being out for months, he could not get his hands on the console. If a man as resourceful as Sweeney has struggled to get a console from Sony, you can imagine what ordinary people have to deal with. However, Tim does have one in his office, which he can use at any time.
ADVERTISEMENT
Article continues below this ad
Tim Sweeney has just reveled he does not have a PlayStation 5 at home. But he has one at the office.

— Geoff Keighley (@geoffkeighley) May 4, 2021
PlayStation 5 scalpers continue to make matters worse
Ever since the console was released, it became a prime target for scalpers of the world. The horrible state of the world and lack of employment opportunities forced many to take up this immoral activity. The scalpers make use of bots and various other methods to order the bulk of these devices before any genuine buyers can get their hands on them.
These activities were at their high when the console released back in December, but it seems like not much has changed. The console has now completed 6 months of its life cycle and yet the scarcity remains. No wonder normal users are finding it hard to even spot these consoles available in the stock of retail websites.
The scalpers have thus far blamed the pandemic and the need to put food on the table that has made them desperate. Naturally, this made PlayStation 5 an invaluable commodity that could earn them three times profit.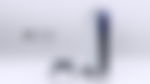 The global pandemic has also made production difficult for Sony
Not only scalpers, but the current state of the world has also made production extremely difficult. Many industries are fighting over vital semiconductor that is needed for production. Industries like smartphones, personal computers, cars, and even console producers have found themselves in a tricky situation.
ADVERTISEMENT
Article continues below this ad
Sony's Chief Financial Officer, Hiroki Totoki, shed light on the situation in a press conference held in February.
"We have not been able to fully meet the high level of demand from customers [but] we continue to do everything in our power to ship as many units as possible to customers who are waiting for a PS5."
By all means, the situation will not resolve anytime soon, as the condition worsens because of the global pandemic.
ADVERTISEMENT
Article continues below this ad