Epic Games Joins The Coalition for App Fairness in Its Fight Against Apple
Published 09/25/2020, 1:00 PM EDT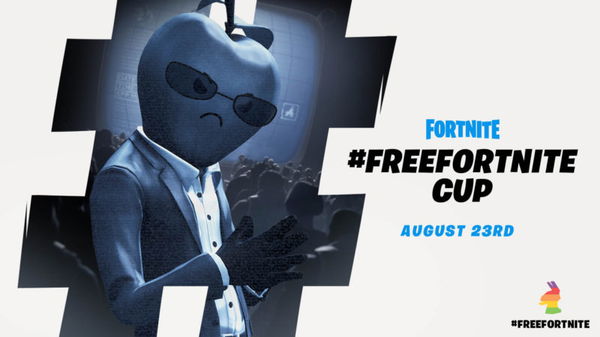 ---
---
The entire Epic Games vs. Apple fiasco was probably one of the most significant events in the world of gaming and even beyond. Epic is not one to back down from its quest for justice and has recently joined the forum of app developers fighting against the injustice caused by Apple's alleged monopoly. This forum is called the "Coalition for app fairness". The about page of the forum reads:
ADVERTISEMENT
Article continues below this ad
"In the past, individual companies have spoken out against the App Store policies through efforts like Spotify's Time to Play Fair and Epic Games' #FreeFortnite campaign. Today, these companies and many others are joining forces to speak as one."
Further reading: Fortnite and Rocket League Crossover Event Details
ADVERTISEMENT
Article continues below this ad
The Coalition for App Fairness describes itself as an "independent nonprofit organization founded by industry-leading companies to advocate for freedom of choice and fair competition across the app ecosystem". The founding members of this coalition include the likes of Spotify, Epic Games, News Media Europe, BLIX, among many others.
The Epic Games Newsroom Twitter handle announced this earlier today.
Developer freedoms are under attack. We are joining @AppFairness to defend and reclaim the fundamental rights of all creators. Learn more about how you can challenge the anti-competitive behaviors that exist on today's app stores. https://t.co/1WQ7TWuGQd

— Epic Games Newsroom (@EpicNewsroom) September 24, 2020
Epic Games joins the Coalition for App Fairness, but what does the coalition stand for?
The coalition aims at serving as a platform for the many app developers and firms that have been facing injustice in the market resulting from Apple's alleged monopolizing strategies. It provides a united front to these companies and devs in their claim for justice.
David Barnard, who is an independent developer and a member of the Coalition, says, "Apple doesn't have a monopoly on smartphones, but it's hard to say that they don't have a monopoly over iOS users … If you want to exist on mobile, you have to go through Apple as a gatekeeper."

ADVERTISEMENT
Article continues below this ad
One of the issues the Coalition raises against Apple
This tax issue was the trigger that brought Epic Games into the fight. According to the coalition, Apple makes $15 Billion in annual revenue simply from its app tax. Furthermore, the Coalition raises the allegation of not providing any form of customer freedom whatsoever:
"If consumers want to use a modern mobile device, Apple levies a tax that no one can avoid. No competition, no options, no recourse. The Apple  App Store policies are prisons that consumers are required to pay for and that developers cannot escape."
ADVERTISEMENT
Article continues below this ad
The vision that drives the Coalition is ensuring that every app developer receives fair treatment in the market. In addition to this, it also aims at ensuring that every consumer has complete control over their own device. The entire community has been standing with Epic Games since the issue began. May the victim receive justice.