Epic Games' Legal Battle Against Apple Might Have "serious ramifications" for Other Console Makers
Published 10/12/2020, 2:45 PM EDT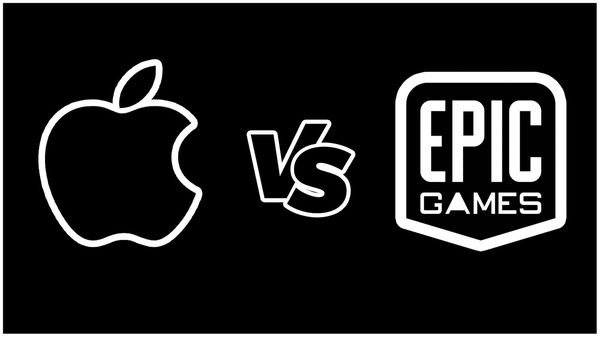 The Epic Games vs. Apple legal dispute took a drastic turn after Judge Yvonne Gonzales Rogers responded to Epic's arguments for a preliminary injunction. Through new court documents, shared by The Verge, a remark by Judge Rogers was made public. She said that her final decision could have 'serious ramifications' for other major console makers. These include Sony, Microsoft, and Nintendo.
Judge Rogers delivered the remark in reference to the central argument made by Epic. In all the motions filed by Epic Games, as well as their argument in the first hearing, the company has accused Apple of running a monopoly. Further, Epic also claimed that Apple's policies have converted iOS into a 'walled garden'. The reason behind this accusation is Apple forcing a 30% cut for themselves through in-app purchases.
Apple's counter to these claims has been a comparison to the other console makers. Their lawyers claim that all the console makers in the market have a similar model. Hence, the fact that Epic continues to run Fortnite on these platforms makes them sound hypocritical.
ADVERTISEMENT
Article continues below this ad
Therefore, Judge Gonzales thinks that any decision made regarding this model would also affect the uninvolved major parties. If Epic has a problem with Apple's "model" and other console makers follow a similar model, Rogers feels,
"As such, a final decision should be better informed regarding the impact of the walled garden model given the potential for significant and serious ramifications for Sony, Nintendo and Microsoft, and their video game platforms."
Epic Games' gets partial relief over preliminary injunction regarding Unreal
Epic had also requested a preliminary injunction from the court, which would have made Apple reinstate Fortnite in the App Store as well as to prevent the iPhone maker from blocking Unreal Engine. Although the Judge denied granting Epic a relief with regards to the former request, she agreed to the latter. Blocking Unreal would have impacted third-party developers using it. Thus, the court clearly doesn't want this legal tussle to affect third-party developers.
ADVERTISEMENT
Article continues below this ad
The court warned Apple for 'taking any adverse action against the Epic Affiliates… on the basis that Epic Games enabled IAP direct processing in Fortnite.'
The court has coined the term 'Epic Affiliates' to refer to the parties indirectly involved. These include Epic International, which operates the Unreal Engine. Moreover, the term also includes Psyonix, the developers of Rocket League, and other Epic-owned tech firms.
Court has brought this partial injunction into effect immediately. In a case where Epic Affiliates violate their own agreements with Apple, the court will lift the injunction. These agreements also include the App Story policy.
ADVERTISEMENT
Article continues below this ad
The Verge also took statements from representatives of both Apple and Epic. Epic said that the company was, "grateful that Apple will continue to be barred from retaliating against Unreal."
Apple feels "grateful the court recognized that Epic's actions were not in the best interests of its own customers. Any problems they (Epic) may have encountered were of their own making when they breached their agreement."