Epic Games to Axe Players Associated with Fortnite Wagers
Published 03/27/2021, 3:11 PM EDT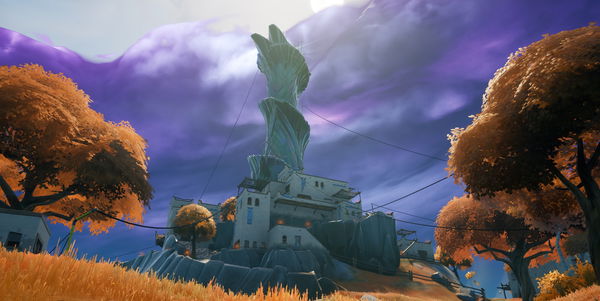 ---
---
It is really impressive how Epic Games has managed to maintain the popularity of Fortnite, even though it is one of the first titles of its kind. Epic does so by constantly coming up with new collaborations and easter eggs in the game as we saw on a huge scale last season. The company sees to it that the game is still relevant and ensures fixing everything that harms the gameplay experience.
ADVERTISEMENT
Article continues below this ad
However, there is one more thing that Epic Games has been doing quite effectively, that being the task of weeding out all the malevolent elements in the game. Now, this is something that at which Epic seems to shine brighter with each passing year. The company has always kept an eye out for toxicity in the Fortnite community and has been trying to curb the issue as much as they can.
One of the biggest issues in Fortnite has been that of rampant betting and gambling. It is quite similar to the betting/gambling scenarios in other games. This has been quite a popular phenomenon in Fortnite ever since it achieved popularity the first time. However, Epic Games has begun to take harsher steps to strike this down.
ADVERTISEMENT
Article continues below this ad
Further reading: Valorant: Professional Players Continue to Disregard Riot Games Guidelines on 'Teabagging' in Competetive Play
Epic Games warns Clix about the consequences of being involved with Fortnite wagers
Clix, the popular Fortnite pro has already been in the middle of Epic's crosshair multiple times before, and for all the wrong reasons. A while ago, this iconic pro received a warning from the company regarding his toxic behavior. Epic has yet again warned him, this time for his involvement in Fortnite wagers. The pro recently posted a tweet about this.
ADVERTISEMENT
Article continues below this ad
Won't be playing or having anything to do with wagers anymore, just got personally messaged by epic and was told to stop or will result in a ban. Recommend others to stop as well, tweeting this so people are aware.

— Clix (@ClixHimself) March 25, 2021
From this tweet, it seems Epic has started taking this issue pretty seriously. This, of course, makes sense as a major part of the FN demographic consists of underage players. Moreover, these wagers more often than not turn out to be bait for these young players, and most turn out to be scams. Furthermore, these wagers count as gambling which is illegal in most states. As a result, most of these players end up involving themselves, mostly not knowing the risks that it entails.
ADVERTISEMENT
Article continues below this ad
Looks like Epic means business when it comes to dealing with anything that compromises the competitive integrity of the game.
Trending Stories