Epic Games v. Apple: Take-Two Interactive CEO Reveals His Stance
Published 09/15/2020, 12:04 PM EDT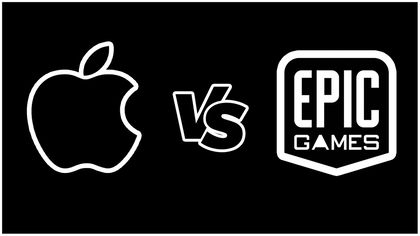 ---
---
The Epic Games vs. Apple lawsuit keeps taking interesting turns with each passing day. The differences between the two companies that kicked off with the Fortnite ban have now turned into something much bigger. Epic publicly calling out Apple's monopolistic policies has turned this into an industry-wide phenomenon. Now, Take-Two Interactive's CEO Strauss Zelnick has given his two-cents on the situation.
ADVERTISEMENT
Article continues below this ad
In an interview with Protocol, Zelnick spoke about the next-gen pricing of the NBA 2K21 title, Red Dead Redemption, and more. Interestingly, he also had his own thoughts about the Epic Games Vs. Apple lawsuit. He said, "We're a friend to all. We cooperate with everyone, and we believe in broad distribution. We're in business with Apple, and, by the way, we're in business with Epic and happily so with both. I have made no secret of the fact that I believe that distribution costs will have to decline. But I do believe there's a role for a third-party distribution. It's appropriate to charge a fee for that third-party distribution. Now we can just argue about what that cost is. The more market dominance one has, the more judicious one has to be about pricing in those circumstances."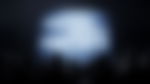 ADVERTISEMENT
Article continues below this ad
Zelnick stayed away from any controversial comments. Instead of picking sides, he chose to keep a neutral stance. But he also pointed towards reducing distribution costs, which was one of Epic's major points against Apple.
ADVERTISEMENT
Article continues below this ad
Apple charges a 30% fee per transaction, which was exorbitant in the eyes of Tim Sweeney and Co. This was where the actual tussle began. Epic wanted to give the benefits of a lowered fee back to the consumers, but Apple wouldn't let that happen.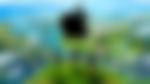 The fact remains that Apple can still hurt Epic Games. The first wave of retaliation from Apple came when they blocked Unreal Engine's developer access. Even though this was overturned by the court, it proved that the tech giant was not afraid of inflicting collateral damage. They also recently barred Epic from reapplying to the App Store, which was yet another blow to Epic.
ADVERTISEMENT
Article continues below this ad
A lot of things are going down at both camps. No matter what the outcome of this lawsuit is, its effects will be industry-wide.