Episode Details of Netflix's Formula 1: Drive to Survive Season 2 Revealed by Producer
Published 01/23/2020, 8:12 AM EST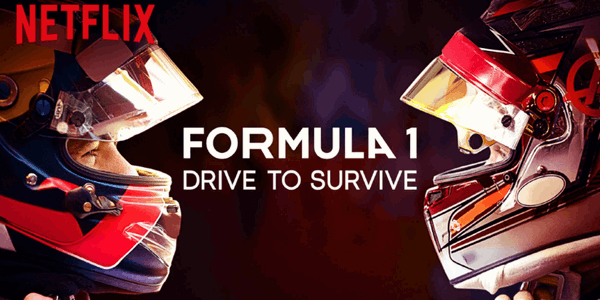 ---
---
Netflix's Formula 1: Drive to Survive was an instant hit among Formula one fans. The show provided some very interesting behind the scenes footage and threw light on the internal politics of F1.
ADVERTISEMENT
Article continues below this ad
Formula 1: Drive to Survive returns
Following the roaring success of season 1, Netflix wisely decided to renew the show for a second season. The release date was recently confirmed to be on the 28th of February,2020. F1 fans are eagerly awaiting season 2 following a season that was full of drama, excitement, and chaos.
ADVERTISEMENT
Article continues below this ad
The world of F1 goes beyond the race track. It is a game of chess – make one wrong move and your opponent is waiting to snatch glory. The documentary format of Drive to Survive proved to be very engaging and kept F1 fans glued to their seats.
Fans tuning in on race weekends only get a lopsided glimpse of the world of F1. Off-track, the stench of politics, rivalry, and mind games hangs heavy in the air.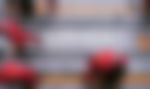 Events covered in season 2
Paul Martin, the executive producer of Formula 1: Drive to Survive, provided a sneak peek into season 2. When responding to fans' questions on twitter, Martin confirmed a few facts regarding the upcoming season:
Mercedes and Ferrari not taking part in season 1 made the show feel incomplete. However, season 2 will involve all 10 teams – finally providing the full package.
That crazy race in Brazil
You can still hear it. If you listen hard enough, you can probably hear Pierre Gasly still screaming on the radio. The drama that unfolded in Interlagos was successfully captured by the Netflix crew and will make for a mouthwatering episode. Oh, and a certain Spaniard called Carlos Sainz took his first podium, but the cameras missed him (again). Fear not, Netflix has you covered.
On a more serious note, the show will also highlight the impact of Anthoine Hubert's death on the rest of the field. Hubert's untimely death was a harsh reminder on the risks involved in motorsport. The events that unfolded in Belgium shook the racing community to its very core.
Still a bunch of wan**rs?
Yep, he's back. Guenther Steiner will return in season 2 and I'm sure he'll have a few things to say. The Haas F1 team principal became widely popular following some meme-worthy catchphrases and candid reactions in season 1.
But wait, there's more!
The other side to Seb and Lewis
Fans know very little about Sebastian Vettel's personal life. Season 2 will throw some light on his hobbies and love for music. Additionally, the show also aims to show a lesser-known side to Lewis Hamilton.
ADVERTISEMENT
Article continues below this ad
More of the Honey Badger and the midfield
Daniel Ricciardo is just one of those personalities F1 needs. Ricciardo's banter on and off the track, ensures fans are always entertained. Season 2 will see more of the Aussie.
Furthermore, Drive to Survive will also cover the midfield. F1's policy of 'minimal-midfield-coverage' robbed the fans of many exciting battles on track. Many F2 rookies made their debut last year and the transition from junior Formula will be exciting to watch.
ADVERTISEMENT
Article continues below this ad
Apart from all the above changes, Martin also confirmed that Netflix had adopted a better filming strategy. This will lead to increased realism amid all the chaos and confusion that occurs in F1.
With car launches and a highly anticipated show, February will prove to be a treat for petrol heads.