"He's Only 12"- Britain's Emily Moffitt Withdraws from European Showjumping Championships; Injury to Horse Deals a Huge Blow to Nation's Medal Hopes
Published 09/05/2021, 8:16 AM EDT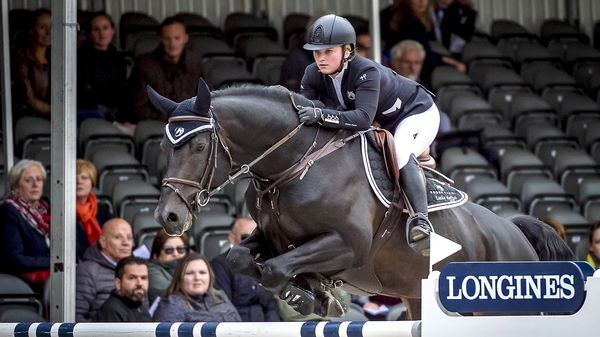 ---
---
After their tremendous success at the Tokyo Olympics 2020, the British showjumping team had to keep their heads high. With the European Showjumping Championships underway, the Brits will look to retain the tag of the best showjumpers in the world. However, the hopes came crashing down when Emily Moffitt withdrew from the competition.
ADVERTISEMENT
Article continues below this ad
Emily Moffitt pulls out of European showjumping championships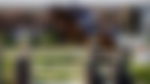 ADVERTISEMENT
Article continues below this ad
Emily Moffitt, the daughter of London nightlife kingpin Neil Moffitt, is one of Britain's young equestrian superstars. Alongside Jessica Springsteen, Moffitt is perhaps the most marketable athlete from this unique sport. While she didn't make to the Olympics, she was still a talking point and her recent performances showcase her talent.
In the team final, Emily and her 12-year-old gelding Winning Good did a superb job as they boosted Britain's medal hopes. However, she puts the welfare of her horse ahead of medal hopes and withdrew from the competition.
In an interview with Horse & Hound, Moffitt claimed, "He's [Winning Good] always in the forefront of my mind. He's only 12 and I've got big goals and dreams that I can't do without him. I want to do what's best for him, but making it through to the final at my first championship is amazing."
While one can appreciate Moffitt's claims about her horse, there's no denial her withdrawal is a tremendous blow for Britain. Alongside Joe Stockdale and William Whitaker, Moffitt led the Brits to the team medal final. She even qualified for an individual medal with a superb performance, but with her exit, Britain's medal hopes are surely in the toilet. However, we can safely say that the road isn't over for Moffitt and Winning Good.
Riders like Moffitt represent the next generation of British showjumpers
ADVERTISEMENT
Article continues below this ad
Britain has long been a superpower in equestrian, and the likes of Charlotte Dujardin and Ben Maher rode excellently to ensure Britain was atop the medal tally in the equestrian championships. However, the most decorated female British Olympian and the oldest British medalist at the Tokyo Games won't be around forever.
In Tokyo, Britain's young riders stepped up to boost the veterans to a medal. Oliver Townend secured a stunning gold in the team competition at 32, and Charlotte Fry accompanied legends Carl Hester and Charlotte Dujardin to a bronze in dressage. Finally, Harry Charles, the son of the legendary Peter Charles, aided Britain's medal hopes in jumping, but came away empty-handed.
ADVERTISEMENT
Article continues below this ad
Alongside Townend, Charles and the veterans of British equestrian, Emily Moffitt is leading her nation into a new golden generation of the sport.