Eric Boullier Resigns as McLaren's Racing Director
Published 07/04/2018, 5:39 AM EDT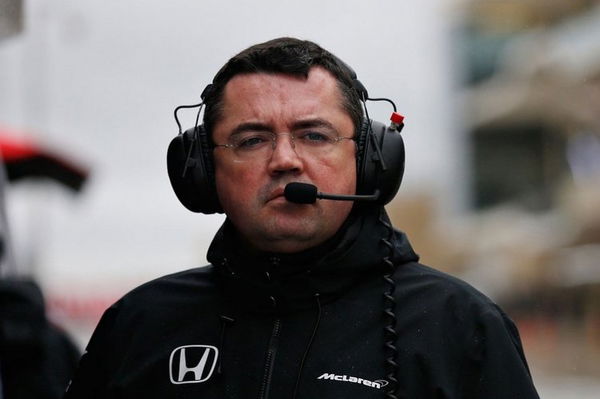 There were immense tensions at the team. Media reports said that the staff was terribly unhappy with the top leadership and there were rumours of a revolt to bring Martin Whitmarsh back. Reports circulated everyday highlighting how terribly unhappy the staff at McLaren was.
ADVERTISEMENT
Article continues below this ad
Amid all the revolts and reports, the team's racing director Eric Boullier has resigned with immediate effect and the position will be taken by Gil de Ferran. McLaren announced that the Chief Executive, Zack Brown has accepted Boullier's resignation.
"I am very proud to have worked with such a brilliant team over the past four years, but I recognise now is the right time for me to step down," said Boullier.
ADVERTISEMENT
Article continues below this ad
"I want to wish everyone at McLaren the best for the remainder of the season and for the future."
His replacement, Gil de Feran, who is a former IndyCar 500 winner, earlier worked with BAR Honda and acted as an adviser to the team up until now. The team announced other changes to the management as well. Simon Roberts, COO of McLaren Racing, will oversee production, engineering and logistics. Andrea Stella has been appointed as Performance Director, responsible for trackside operations.
Team boss Zack Brown said: "The performance of the MCL33 in 2018 has not met the expectations of anyone at McLaren, especially our loyal fans. This is not the fault of the hundreds of committed and hard-working men and women at McLaren.
"The causes are systemic and structural, which require major change from within. With today's announcement, we start to address those issues head on and take the first step on our road to recovery.
"I would like to take this opportunity on behalf of the entire team to thank Eric for his service and contribution to McLaren and wish him well in his future endeavours."