Erriyon Knighton Becomes the Youngest American Sprinter to Qualify for the Tokyo Olympics 2021 in Over 50 Years After Breaking Usain Bolt's Record
Published 06/29/2021, 7:04 AM EDT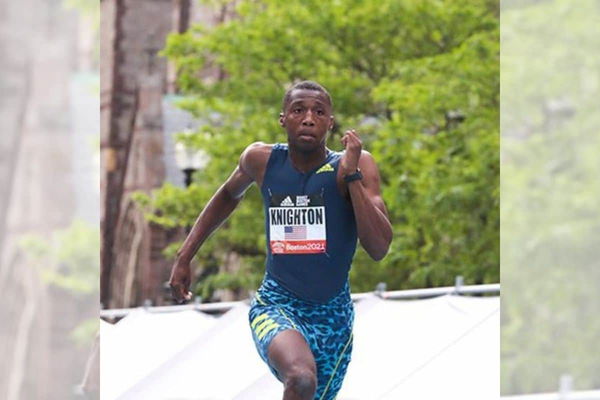 Erriyon Knighton has had a stellar week at the US Olympics track and field trials. He announced himself in the semifinals after he broke Usain Bolt's long-standing under-20 200m record.
ADVERTISEMENT
Article continues below this ad
With the record-breaking run, Knighton earned his ticket to Tokyo Olympics 2021, thus becoming the youngest American sprinter in recent history to qualify for the Olympics.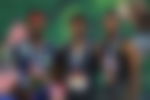 At the age of 17, Erriyon Knighton is the youngest American male sprinter to qualify for a track and field event since 1964. Hence he will be representing the USA at the Olympics even before his World Championships debut.
ADVERTISEMENT
Article continues below this ad
"It's only my third season running track. I've been extremely successful in both training and competition. I believe if I work hard, I will eventually develop to be a world-class athlete. I'm soaking it all up, all the knowledge," Knighton said.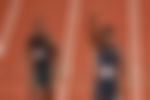 Erriyon Knighton broke Usain Bolt's Under 18 and Under 20 world record ahead of Tokyo Olympics 2021
In the semifinals of the 200m trials, Knighton finished at the top with a U20 record time of 19.88. He also finished ahead of World Champion, Noah Lyles who came just behind Kenny Bednarek in third with a timing of 19.91.
And then in the finals, Erriyon Knighton came in third behind Bednarek and Lyles. Although he lost his top spot from the semifinal, he bettered his timings by 0.04 seconds to improve his record.
ADVERTISEMENT
Article continues below this ad
In a matter of 4 months, Knighton has gone on to break two of Usain Bolt's untouchable records. First, he broke the under-18 record in March. And since Knighton is still under the age of 18, he broke his own U18 record alongside the U20 record.
"It hasn't sunk in. It'll probably sink in when I get home. … I feel it's a real big accomplishment," Knighton said after his record-breaking performance which guaranteed an Olympic berth.
ADVERTISEMENT
Article continues below this ad
Knighton's time to qualify for the Olympics is already in the Top-8 fastest times among the Tokyo Olympics 2021 qualifiers. Racing alongside a champion like Lyles, Knighton could soon find an extra gear to break a few more records that the great Usain Bolt has set.