ES Test XI Of The Year
Published 12/30/2014, 4:50 PM EST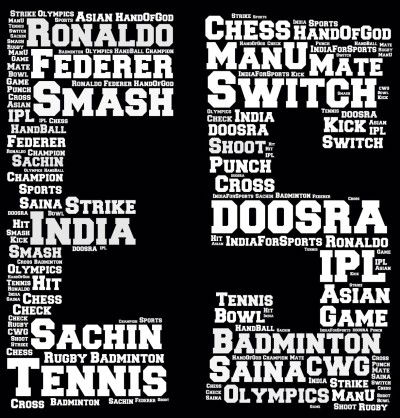 ---
---
#1 David Warner
ADVERTISEMENT
Article continues below this ad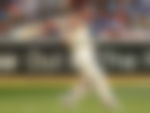 ADVERTISEMENT
Article continues below this ad
After the exit of Matthew Hayden from the Aussie team, they have desperately wanted somebody to fill his shoes. Hayden instilled fear in bowlers making them not want to bowl to him by repeatedly dancing down the track and smashing 90 mph bowlers.The intimidating stance, those brute ground strokes and that flashy blade outside the off-stump makes every cricket fan want to relive his glorious era. Warner has definitely filled up that void to a great extent.
A whopping 1096 runs in 9 test matches at an average of 65 makes Warner one of the two opening batsmen of our playing XI. His attacking ability not only petrifies fast bowlers but sets a trend in the batting line-up and puts them in a comfortable position psychologically.
This year has been particularly good for him with 6 centuries under his belt at a strike rate of 81.48. Look forward to more fireworks in the coming year.
He is somebody who can make runs at a pace which gets a result out of seemingly drawn Tests. A guy like him in form means wonders for any batting side.
#2 Brendon McCullum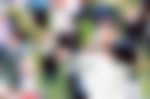 McCullum has had a prolific 2014, in which he has now hit a triple-ton, two double-hundreds and this 195, to amass 1164 runs in the year, at an average of 72.75. Those runs have also come quickly, at a strike rate of over 72, but McMillan suggested it was improved judgement that has seen him transform a Test batting record that had him averaging 35.21 before the start of this year. His apparent weakness against spin hasn't affected him which makes him one the the top 5 run scorers in Test Cricket this year.
McCullum's hundred off 74 balls bettered his own record from the last Test match he played, in Sharjah. He has 33 sixes in Tests which makes him the most entertaining cricketer to watch out for in year 2015.
Brendon McCullum batted the only way he knows, giving full expression to his attacking instincts, and it came off like it often has in 2014.
With the World Cup approaching, his form is critical to this Kiwi side which looks to make it to the high stages after repeatedly getting to the knockout stages but never being able to lift the cup.
#3 Kumar Sangakkara (W.K.)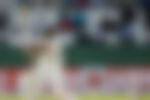 His retirement from ODIs was perhaps one of the most sad moments of the year, but this run-machine has been at his best in 2014. One often wonders how age doesn't affect certain people but the wisdom just aides their success. The poise and elegance that characterise this maestro are very much complemented by runs off the bat.
After making an outstanding 1000 runs in the past 4 years consecutively and an average of 71.09 in 12 matches, Sangakkara is the leading run scorer of the year. Amassing 1493 runs, his record definitely insurmountable.
He also made the record of 474 ODI dismissals this year, second only to Adam Gilchrist. They were tied on 472 dismissals each.
What is in question though is his decision about retiring from Test cricket.
"It was just one raise of the blade. One turn, a smile, and a wave. But all across the country, its ripples were being felt. Kumar Sangakkara has become an increasingly reticent celebrator of his hundreds. At times he seems bored by his own success. A 200 in Galle brought little more than a fist pump." quoted a leading daily when he got to his double century earlier this year.
#4 Joe Root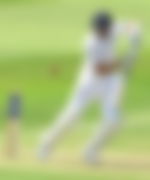 Four hundreds in an English summer, three big ones in Tests, all of them unbeaten, capped by an exuberant ODI hundred against India on his home ground, represented a summer of transformation, one in which he developed from talented young buck to incontestably an integral part of this England side in both formats. A Test record of 777 runs at 97.12 last summer, at only 23, was exceptional; his one-day form until that wonderful final flourish was run-of-the-mill by comparison.
With Trott and Pietersen not a part of the English batting, Root has arrived much to the delight of England fans. The maturity he shows complemented by his full range of strokes makes him one of the legends in the making. His characteristic back-foot play ensures that he isn't susceptible to the short ball while at the same time, his success in the subcontinent proves his versatility.
He definitely is the player to remove early in the World Cup for opposition sides. Captain Eoin Morgan must make apt decisions about the batting order to ensure that it revolves around Root.
#5 Virat Kohli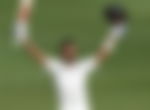 This man doesn't need any description. He has taken the cricketing world by force and announced himself as the next big thing in world cricket already. It was in Australia in 2011 that Virat Kohli announced himself as an emerging talent in Test cricket.
He is a testimony to how transient the life of a batsman can be. What a difference a few months can make. As the English summer wore on earlier this year, it seemed that the English seamers, led by James Anderson, had only to put the ball in the channel around the off stump to get him to nick on the off. It was in Australia in 2011, when the grandest of Indian batsmen collectively slumped into terminal decline, that Kohli announced himself as an emerging talent in Test cricket. Now back as the lone survivor from that top order and as the leader of a young batting group, he has owned the stage. Something would have to go horribly amiss for him to not be placed alongside the greats he has succeeded when he finishes his career.
A glorified stroke-maker can often be visible in the deepest of shackles when things don't unfold the way they should. Although he had a tough time in England, his whopping form recently down under has proved just why he is the best batsman in World Cricket at the moment. After the exit of the Fab Four from the Indian batting line-up, he has taken up the mantle adeptly.
He has scored with an average of 47 through 2014, and his flamboyant stroke-play combined with the sound batting temperament makes him the number 5 in the ES Test XI.
With Dhoni retiring from the longer version of the game, and his appointment as India's Test skipper, he is the man for Indian cricket in the years to come.
#6 Angelo Mathews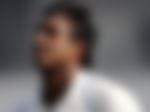 Mathews has been exceptional down the order in all formats for Sri Lanka, hitting defining innings in each of the series and tournaments that Sri Lanka have won in the past six months. He hit 1292 Test runs at an average of 92.28 in the past 12 months.
His 160 in the second Test at Headingley transformed the outlook of that match.
When Angelo Mathews was made captain in February 2013, Sri Lanka's Test cricket had been at a low ebb. Fresh from the 0-3 hammering in Australia, which included a three-day drubbing in their first Boxing Day Test in 17 years, Mathews' target of becoming a top-three Test nation seemed ambitious.
In his first 10 months at the helm, he had to tackle only two Tests, against Bangladesh. But since the beginning of the year, Sri Lanka have scrapped their way up the Test ladder. A drawn series against Pakistan in the UAE preceded wins in Bangladesh and England. Sri Lanka lost at home to South Africa, but have blanked Pakistan in a two-Test series. Sri Lanka's 2014 return of five wins for two losses has lifted them to fourth in the Test rankings, behind South Africa, Australia and England.
An outstanding year as a Test batsman, ODI all-rounder and captain saw Angelo Mathews also reap the Cricketer of the Year prize at the Sri Lanka Cricket awards.
Angelo Mathews' batting pedigree is never in question, but it's his selfless nature as captain, putting his team above all else, that makes him a fine leader and an amazing cricketer.
#7 Steven Smith
1146 runs at an average of 87.07.in 9 Tests says all about this young man who's become a stalwart in the Aussie batting line-up. From Australia's lead spinner and No. 8, Steven Smith has steadily risen up the batting ranks to become one of the central figures in their line-up, and arguably their most comfortable player of spin
Thirty-three ODIS. Twenty T20s. Five Tests. Two fifties. Both in Tests.
That was Steven Smith before March 14, 2013. Six-hundred and forty-three days later, he was captain of his country.
In the first innings of Tests this year, Smith has averaged 107.12, with five centuries when the match was there to be set up. With a 10 innings minimum, Smith is second only to Don Bradman on Australia's all-time first-innings batting averages.
The unique thing about Smithy is how busy he is at the crease, which allows him to not get overwhelmed with the situation. It must be said that Smith must be a captain's dream; no Warner-like controversies for him.
Most of his knocks this year have been match-winning innings, and at number 7 in the ES XI, his position is justified by his attacking ability. We have had glimpses of that in the Commonwealth Bank Series, haven't we.
He is just a cricket nut who works things out for himself. And, to his great benefit, does his homework.
#8 Mitchell Johnson
Mitchell Johnson's reign of pace bowling terror is providing an overdue reckoning for batsmen grown impure of technique and slow of reaction by years of bullying bowlers of nothing like the same speed.
For a while now the game has been beset by the 135-142kph bracket. Exhausted bowlers, shunted across continents to play various formats of a sport, unable to resist its commercial opportunities, have settled for something that gets them through the day. Then along comes Mitch and a stellar collection of English and South African batsmen are left whimpering in defeat.
It is a long time since one fast bowler caused such destruction. Think of skill and intimidation perfectly combined to ruin careers. West Indies did it as a group. Michael Holding did it on his own at The Oval in 1976. Lillee and Thomson did this together but never alone, at least not to such effect. Curtly Ambrose took 7 for 1 in Perth in 1992-93 and did something equally appalling to England a year later in Trinidad. Wasim Akram and Waqar Younis had their moments. Allan Donald was a sight in full flow but never had quite such figures so often.
You see where we are going here. Johnson's blitzkriegs are up there with anything ever produced. The "Demon" Spofforth started it all and the terrifying Johnson is continuing his legacy. In the six Test matches earlier this year, he has taken 49 English and South African wickets at 13 each.
Johnson has 47 wickets to his name in the 9 matches that he has played at an impressive average of 23.5! He has also won the top ICC awards for 2013-14, being named the Cricketer of the Year, as well as Test Cricketer of the Year.
With a bit of luck, Johnson will inspire others to bowl fast, really fast, for this unique and thrilling skill is an essential part of cricket's appeal.
#9 Rangana Herath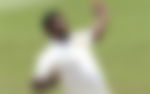 Rangana Herath is the leading wicket-taker of the year with 60 wickets in 10 matches after bowling a mighty load of 610 overs in the year second to Nathan Lyon who lies well short at 420 overs. This workhorse of Sri Lankan cricket has made it very big and while for many years Rangana Herath was the ideal foil for Murali, but over the last four years he has become Sri Lanka's strike bowler.
When Muttiah Muralitharan retired from Test cricket in July 2010, it was feared that Sri Lankan cricket would endure a slump for the next few years. They still had batting giants like Kumar Sangakkara and Mahela Jayawardene, but what about their bowling? With Murali gone, there were serious question marks about their ability to take 20 wickets and win a Test.
In the last four years, Sri Lanka have answered that question reasonably well, with a 10-13 win-loss record in 40 matches, including wins in South Africa and England.he bowling has withstood the absence of Murali remarkably well, thanks largely to Rangana Herath, who has played 35 out of the 40 Tests, and taken 189 wickets at an average of 25.74. Herath's tally works out to 37.6% of the total wickets taken by Sri Lanka's bowlers during this period, which isn't far off from Murali's percentage of 41.6% of the total wickets he took in the five-year period from 2005 to 2009 (255 out of 613 wickets in 40 Tests).
Since 2011, though, he has firmly established himself as Sri Lanka's go-to bowler – often in all conditions – and one of the best spinners in world cricket.
His home record has been astounding – 119 wickets in 15 matches, or very nearly eight per Test. Definitely the best spinner in test cricket at the moment.
#10 Dale Steyn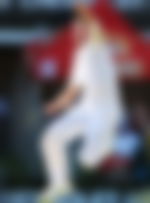 Steyn has merrily continued the form of last year into 2014. 39 wickets in 8 matches at an average of 19 tells the tale of why he is the most feared quickie in international cricket at the moment.
Dale Steyn can force an opponent's heart to beat a little faster, his eyes to watch a little closer and his reflexes to react a little quicker and that's only from the other end of a crease. Steyn's reputation as among the most consistently fast, accurate and incisive in his trade demands something else and that's what his captain is asking for.
All year, one quality defined Steyn: intensity. It was a quality central to the South African dressing-room. He maintained his characteristic vein-bulging efforts for every over of every spell, no matter how long he had been bowling, nor how hopeless the situation.
Steyn's nine for 147 at Durban took him to 350 wickets in 69 Tests – joint second- fastest to that mark, alongside Richard Hadlee, and behind Muttiah Muralitharan (66 matches). Among bowlers to have taken 100 wickets, his strike-rate of 42 was bettered only by George Lohmann, Philander and S. F. Barnes – two of whom plied their trade over a century earlier. He shows no signs of slowing down or losing his enthusiasm.
"I enjoy taking wickets more than most people can understand," he says. "I'm addicted to that feeling. I live in the moment, but I hope there are many more years of it to come."
#11 James Anderson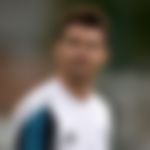 40 wickets in 8 matches at an average of 21 makes him the number 11 of this side. At 0(55), he also is the trustworthy night watchman of the line-up.
ADVERTISEMENT
Article continues below this ad
Many other right-arm seamers can bowl outswing. Some of them can persuade the odd one to shape back in a fraction, too. But few can hoop it both ways as Anderson does with old ball and new. Not Dale Steyn, not Vernon Philander. Bhuvneshwar Kumar can do it, but not at the pace of Anderson. In the absence of Mohammad Amir and Mohammad Asif, Cook's praise is not so far wide of the mark.
A number of unfortunate incidents on the field with Jadeja and Clarke make 2014 a year for him to forget on that front and make us believe that James Anderson is perhaps a combination of two different people. James, quiet, dryly funny and helpful off the field; Jimmy, fierce, aggressive, lippy and abusive on it.
His ability to move the balls makes him a decisive part of the English armory and make him the bowler to watch out for in the World Cup.
ADVERTISEMENT
Article continues below this ad
Alastair Cook has hailed James Anderson as "the most skilful bowler in the world" and the best "England have ever produced".