Skull & Bones Leak Reveals More Details For Ubisoft's Pirate Game including Player Progression and Customization
Published 09/16/2021, 3:25 PM EDT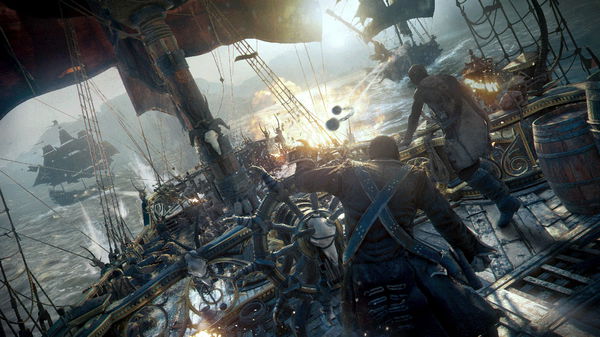 ---
---
Additional leaked details on Skull & Bones (Ubisoft's pirate long-in-development game) have apparently emerged. These include ship tiers, players' progression, and customization. The open-world title is set in the beautiful Indian Ocean and includes a fictional pirate Haven based on the island country of Madagascar.
ADVERTISEMENT
Article continues below this ad
According to a reliable leaker, Tom Henderson, who built a strong reputation as a Call of Duty and Battlefield 2042 leaker, said that players will explore the sea for the very first time with a small fishing boat.
To get their very first pirate boat, players have to collect resources like wood, fiber, and metal. Other than this, players also have to complete multiple quests in order to boost their character's reputation. He also highlighted the point that there will be no combat or parkour elements in on-land sections of the game, like Assassin's Creed. However, Henderson's thread of tweets contained multiple leaked images, but unfortunately, they were removed due to copyright issues.
ADVERTISEMENT
Article continues below this ad
In #SkullAndBones, there are 5 tiers of ships (small, medium, large etc.) and are categorized into three different categories. Cargo, Combat, and Exploration.

Unlocking different ships are tied to blueprints, which you can buy at different settlements. pic.twitter.com/TUf3mZIHdd

— Tom Henderson (@_Tom_Henderson_) September 15, 2021
Skull & Bones: Gameplay and Player Customisation
It features five different tiers of ships with their own weaknesses and strengths. They are divided into three different categories. The categories are cargo, combat, and exploration, and it will majorly depend on the type of journey you take. You can customize these brand new ships according to your wants. They are unlocked via blueprints.
WATCH THIS STORY: Top-Selling PlayStation, Xbox, and Nintendo Consoles of All Time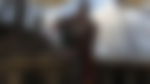 ADVERTISEMENT
Article continues below this ad
Players can easily enhance a vessel's predetermined arsenal of cannons with mortars, ballistas, and other weapons. According to Henderson, small boats are faster than bigger ones, as they can outrun the bigger ones if any chase occurs.
Players will start the game in ordinary fashion. The ultimate aim of the player is to earn more and more money. The more money you earn, the more powerful you become as a pirate. Later on, you'll work your way up the pirate ladder with some minor jobs to earn cash. The progress will be based on the amount of money received from completing various jobs, raids, and cargo runs.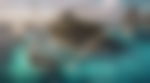 ADVERTISEMENT
Article continues below this ad
Skull & Bones was first revealed way back at E3 2017 under Ubisoft, Singapore. The game was originally scheduled to release in 2018. Since then, the title was delayed multiple times because of several reasons. The latest delay was announced this year in May, but finally Skull & Bones is expected to release during the fiscal year 2022-2023.