Activision Baffles Call of Duty Fans With a Major Mobile Move – "Imagine This Ends Up Being Better Than MW2"
Published 09/09/2022, 9:30 AM EDT
Activision's Call Of Duty is one of the most loved gaming series throughout the world. It caters to different types of players like sharpshooters, run-and-gun lovers, FPS gods, and many more who enjoy this genre of content.
ADVERTISEMENT
Article continues below this ad
The Call Of Duty series is also responsible for gifting us some of the best titles till today, as we've witnessed marvels from them. Games like Warzone, Vanguard, Modern Warfare, Black Ops, and many more have rested well in the locker of our hearts. 
ADVERTISEMENT
Article continues below this ad
But now, things have changed drastically as the franchise has announced a plethora of games to drop soon. Call Of Duty's Twitter page has made the official announcement, alerting fans from different parts of the world. While they have announced a fresh version for the free-to-play battle royale Warzone, they also confirmed a mobile version for the same. This announcement created chaos in the community, as Activision finally heard their fans' cries. 
Call Of Duty enthralls community with Warzone Mobile announcement 
For the past few years, the Call Of Duty community constantly requested the franchise for a mobile version of Warzone. However, the franchise paid little attention to their requests, keeping them in the dark. They repeatedly focused on Call Of Duty Mobile, a dedicated version of the platform, adding multiple updates about the same.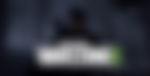 Call Of Duty Warzone was one of the biggest hits of 2020 as it introduced a new era of gaming for the community. It was the company's first attempt to release a free-to-play battle royale, as they had previously released all games for a price.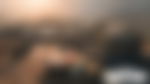 The game clocked over 125 million players even after two years of release, making the franchise think of adding another version. As a result, Activision announced a mobile version for the same, titling it Warzone Mobile.
The information flooded Twitter as fans could not keep their excitement content. After all, Activision had heard their cries after years, giving them a Warzone title to enjoy being at any place in the world. As a result, they bombarded the post with support comments and personal views. Here's what they had to say.
Im going to play this only for Verdansk.

— 𝗡𝗛' -Hotel Six- 🧼🥇 (@ModenasHD) September 8, 2022
I never could have suspected the title, holy hell, they went for the throat of creativity with this one. Jk

— MR DELORIAN (@kawula_mikey) September 8, 2022
ADVERTISEMENT
Article continues below this ad
As of now, Call Of Duty has uploaded an official teaser for Warzone mobile, with the next announcement on September 15. The franchise will then drop some more official stuff alongside other information. So, it looks like fans will be spending most of their September searching for their favorite Call Of Duty title, or maybe hooked to their mobile screens for the exclusive Warzone Mobile.
ADVERTISEMENT
Article continues below this ad
WATCH THIS STORY: Dr. Disrespect's best rage moments in Warzone

What are your thoughts about this? Are you excited about Call Of Duty: Warzone Mobile? Or you're looking out for Warzone 2? Let us know your answers in the comments section.