"Sign the Contract" – After Facing Brutal Defeat Against Jake Paul, Former UFC Champ Tyron Woodley Calls Out KSI for a Boxing Bout
Published 11/17/2022, 10:51 AM EST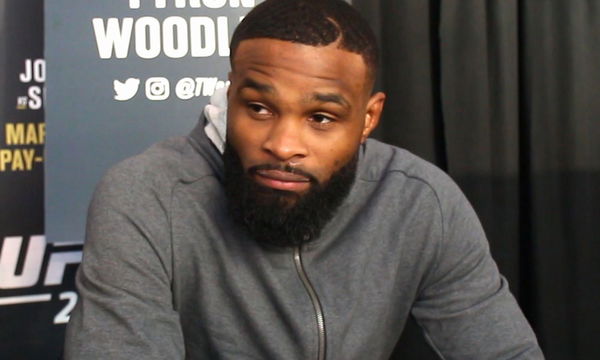 Former UFC welterweight champion Tyron Woodley called out YouTuber turned Boxer KSI for a fight in the boxing ring. After facing a devastating loss against Jake Paul, Tyron is going against the next big influencer turned boxer, KSI, to prove himself. 
ADVERTISEMENT
Article continues below this ad
Olajide Olayinka Williams aka KSI is a British YouTuber and Rapper. A few years ago, KSI delved into the world of boxing against his fellow content creator, Logan Paul. KSI emerged victorious in that bout and ever since then, he has remained undefeated. 
ADVERTISEMENT
Article continues below this ad
Tyron Woodley used to be a renowned UFC fighter. He has a lot of accolades of his own, as he used to hold the title of UFC welterweight champion. But in the Boxing scene, Tyron hasn't been able to do anything much impressive. Last year he faced a brutal knockout defeat against Jake Paul. 
Is Tyron Woodley X KSI going to be a reality soon? 
KSI has an impressive record in boxing so far. He is currently undefeated with a 3-0 streak, which is rare among newcomers. He has a praiseworthy 67% knockout ratio and quite a strong punching ability. With his natural talents and hard work, KSI has proven himself to be a worthy adversary in the ring.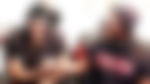 After his fight with Logan Paul, KSI had another claim for fame in boxing when he faced two opponents on the same night. At the O2 arena in London, JJ successfully defeated Swarmz and Boxer Luis Pineda. This amazing feat put him in the spotlight of the boxing world.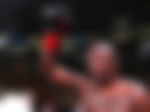 After his fight in the O2 arena, JJ had shared the next five men he wants to fight, and Woodly wasn't on that list. But still, a beef cooked up between them. On Sunday in the Coca-Cola Stadium, Dubai, where the Deji vs Floyd Mayweather Jr fight was held, KSI admitted that he wants to fight Tyron Woodley just to prove that he can knock him out even faster than Jake Paul. 
JJ and Tyron clashed against each other on Twitter before they stepped into the ring 
ADVERTISEMENT
Article continues below this ad
JJ had tweeted against Tyron saying, "You literally stood there to get knocked out." He also added, "Both your fights against Jake were ass. So boring to watch. Only reason I would fight you is to show everyone how ass you both are, by beating you in a quicker time lmao."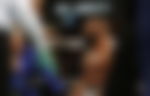 Tyron was furious after getting mocked online. He replied to KSI in an interview with Boxing Social, he said, "My thing is, don't talk s*** on the internet if you don't want to fight. If you want to use my name, you want to use my stripes, sign the contract." Implying that there is already a contract ready for their fight, all it needs is for KSI to sign it. 
ADVERTISEMENT
Article continues below this ad
What do you think? Is there a possibility of a matchup between these two in the future? Share your thoughts in the comments below.
Watch this story: Recap: Best highlights from KSI vs Swarmz and Luis Alcaraz Pineda