Esports Journalist Blasts CS: GO Players Practicing Valorant as a Backup Option
Published 03/02/2021, 9:29 AM EST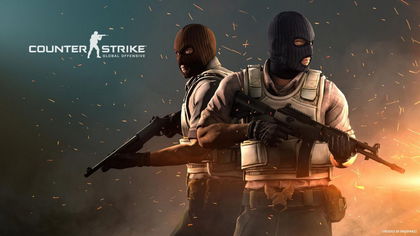 ---
---
Ever since Valorant launched in June 2020, the game has always been the major thorn for CS: GO. The game had unparalleled success for the entire decade, but it has been on a downward spiral since the turn of the new decade. Many players have already shifted to the other side because of its rise, but many journalists and fans do not respect the players who take time away from practice to play Valorant to make their shift much easier.
ADVERTISEMENT
Article continues below this ad
When you know many NA CSGO pros are dividing their time between practicing that game and Valorant so they have an "out," it's hard to respect them as competitors.

— Richard Lewis (@RLewisReports) February 28, 2021
ADVERTISEMENT
Article continues below this ad
Richard Lewis reprimands certain CS: GO players
Prominent Esports journalist, Richard Lewis lashed out at certain NA CS: GO players. He has a certain disdain for players who practice the popular FPS game from Riot Games instead of their own game. Various players from the game have already shifted to the upcoming riser, Valorant such as Hiko, hazed and mummAy.
Many felt that it was a direct shot against professional 100 Thieves player, Ethan Arnold, who recently announced his shift to Valorant. He left the Evil Geniuses CS: GO team after getting knocked out of IEM Katowice by G2 last week. Ethan even responded to Richard's tweet, asking if there's anything wrong with players practicing other games. Richard quickly responded, saying that there lies a difference between casual gaming and taking the time off the daily grind and practice to play Valorant because it gives a better career path.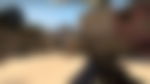 ADVERTISEMENT
Article continues below this ad
The dichotomy of the situation
The pro players of both games have felt that the competitive scene in CS: GO has been on a decline ever since Valorant launched in June. Riot Games released the game, intending to join the FPS Esports world. Introducing a robust anti-cheat system, Vanguard, and a well thought-out ranking system always meant that the game would join League of Legends in the Riot Games Esports tree.
No fan or community member will have issues with pro CS: GO players shifting to Valorant because, at the moment, it is the safer option. But fans consider it an issue when these players take valuable, limited time away from their grind to work for a better career option. Fans consider it a shot in the arm for them and believe the players deceive them by making such choices. However, this is also unfair to the players trying to make a better living by moving on to a safer situation.
ADVERTISEMENT
Article continues below this ad