Nadeshot Takes a Swipe at Call of Duty Warzone Developers
Published 03/26/2020, 12:38 PM EDT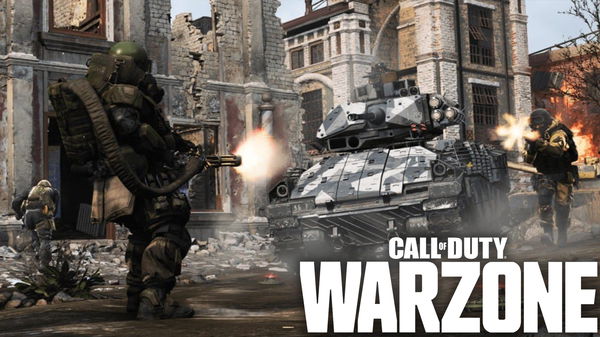 ---
---
100 Thieves founder Nadeshot calls out developers of Call of Duty Warzone for skill-based matchmaking. SBMM has been hot-topic between streamers and players for years. Mostly on how it changes the game plays for pro players.
ADVERTISEMENT
Article continues below this ad
Nadeshot wrote on Twitter, "I'll never understand why Call of Duty goes through all of the trouble to implement skill-based matchmaking but won't add a ranking system. If you're going to match me up against better players, why can't I have a rank to be proud of and work towards"?
For pro players, problems arise when they consistently battle it out against the streamers of their level. It certainly decreases their interest because in games like Warzone there are no fruitful returns for their hard work. This fruitful return as described by Nadeshot could be the 'ranking system'. The ranking system gives players/pros reason to look forward to the game and be proud of their work.
ADVERTISEMENT
Article continues below this ad
Not to forget if the 'ranking system' is allowed as Nade is demanding, then the game will run on rank-based matchmaking and not on skill-based matchmaking. RBMM is based on rankings as the name suggests. And on the other hand, SBMM is based on internal metrics that no developers release publically, including Infinity Ward.
"I wouldn't believe": Nadeshot on denial of SBMM in Call of Duty Warzone
Under his original tweet, Twitch streamer Tim The Tatman asked: "Is there SBMM in Warzone?" To this question, Nade replied, "If a dev told me that there wasn't skill based matchmaking in Warzone, I wouldn't believe them. There are over 30 million registered playing Warzone, and somehow I consistently face off against players I know that are at the top of the leaderboards. It's beyond coincidence."
Notably, Infinity Ward is still to confirm the SBMM in Call of Duty Warzone. But Warzone which has crossed 30 million users in 10 days has been suspected by many to have SBMM.
Nade later added this to back his statement about SBMM on that reply.
This includes players that are on my friends list that live all over the country so I know it's not connection based. I've fought Merk, Teepee, Maven, Crowder, JoshOG, Diego, Huskers, Crimsix, Ninja and Noah all in the last few days MULTIPLE times.

— 100T Nadeshot (@Nadeshot) March 25, 2020
In another reply to Nade, Shroud had a very interesting take about this whole SBMM saga on Battle Royales'. He urged developers for maintaining the 'balance' b/w the all.
ADVERTISEMENT
Article continues below this ad
Idk, random thoughts talking general BR modes. SBMM doesn't work and ranked also doesn't work IMO. It's a BR at the end of the day maybe it is just best as a dev to try to do your best to balance everything in one and leave it at that.

— Michael Grzesiek (@shroud) March 25, 2020
For other popular streamers, like Dr Disrespect and Summit1g audio is the thing that has disappointed them the most in new COD. Sound, as complained by many users, has been another problem to solve for devs.
ADVERTISEMENT
Article continues below this ad
Trending Stories