NBA Legend Shaquille O'Neal Settles Prolonged esports Debate With Dale Earnhardt Jr. and Michael Phelps Examples – "I Can't Do What You Do"
Published 05/27/2022, 12:50 PM EDT The esports industry, in the past few years, has become incredibly popular among millennials. In fact, esports has also managed to get into the heads of popular individuals, including actors and veteran athletes, across the world. Adding to the list of popular entities who acknowledge esports' existence as a valid sport is NBA legend, Shaquille O'Neal. The multi-talented former athlete, also lovingly known as 'Shaq', had a beautiful answer to the question 'are esports players athletes?'
Shaq was a professional basketball player who had a brilliant nineteen-year career in the NBA. In addition to basketball, he has also made a mark in music, serving as a rapper and creating some catchy tracks under the name 'DIESEL'. 
ADVERTISEMENT
Article continues below this ad
As a four-time NBA champion, his words about the pro-esports athletes have surely managed to reach and impress a lot of fans.
Shaquille O'Neal appreciates pro esports athletes and says he's proud of them
Jake Lucky, the co-owner of Full Squad Gaming, took to Twitter to share some of Shaq's quotes about esports athletes. In the short interview clip, Lucky asked the legend's opinion about professional eSports athletes and whether he considers them to be 'athletes', the veteran's reply to which was highly commendable. "I do. And I wanna commend you guys and I am proud of you guys.", Shaquille O'Neal replied. He also went on to take examples of pro-athletes, Dale Earnhardt Jr. and Michael Phelps.
"I did a show called Shaq Versus when I went to a race with Dale Earnhardt, that was the hardest s**t I ever did in my life. I'm sitting in the car my body was so sore I was like god damn," the former NBA champion exclaimed!
WATCH THIS STORY: From Minecraft to Halo, ranking Youtube star, Mr. Beast's favorite video games
"When I went to swim against Michael Phelps 15% of the game is physical and everything else is mental, so the things that you guys go through that's why you guys don't really have a long life shelf. I think it's like three to five…five to six years. Same thing with the NBA and you know NFL, so yes, you guys are athletes. If you guys say you're athletes I believe you because I can't do what you do." Shaq said as he rested his case. 
How valid is Shaq's opinion?
ADVERTISEMENT
Article continues below this ad
We don't usually see a lot of athletes from the physical sports category appreciating esports athletes. This is because sports have always been more popularly regarded as 'physical'. We don't usually mention the 'brain game' of a captain. Yes, physical fitness is extremely important, but sports is also a lot about the mental game. As you can imagine, the concept of an 'athlete' is highly debatable among fans.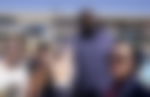 With Shaquille O'Neal appreciating esports athletes, a lot of opinions could change. However, it really depends on a fan's perception of sports. Esports require a lot of hand-eye coordination, along with sensitive decision-making.
ADVERTISEMENT
Article continues below this ad
While esports is still yet to go a long way, a lot of hugely-talented esports athletes have managed to win hearts all over the world. Shaq's opinion about professional esports athletes is definitely going to stay there for a while! 
Edited By: Pritam Priyedarshi